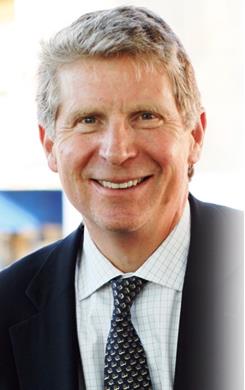 DA VANCE: SHAUN DYER CONVICTED AT TRIAL FOR BRUTALLY MURDERING HIS ROOMMATE IN THEIR UPPER EAST SIDE APARTMENT
Last week, Manhattan District Attorney Cyrus R. Vance, Jr., announced the trial conviction of SHAUN DYER, 49, for fatally beating his roommate, 47-year-old David Shahda, in their Upper East Side apartment in October 2011. The defendant was found guilty by a jury in New York State Supreme Court of the sole count in the indictment against him, Murder in the Second Degree. DYER is expected to be sentenced on November 13, 2014.
"In the hours after murdering his roommate, Shaun Dyer not only attempted to clean up the crime scene, but ran errands, including a trip to his local grocery store," said District Attorney Vance. "Further demonstrating his disregard for human life, Dyer had the audacity to lead a City Marshall into the apartment where his roommate lay dead and feign ignorance of the crime. Thanks to the dedicated work of my Office's prosecutors, a defendant who refused to accept responsibility for his crime now faces a lengthy prison sentence."
As proven at trial, beginning in late summer 2011, DYER and Shahda lived together in an Upper East Side apartment. On the morning of October 13, 2011, the day that DYER was scheduled to be evicted for unpaid rent, DYER attacked Shahda following a loud argument, striking him repeatedly with a metal pipe. DYER also commanded his dog, a large Bullmastiff, to attack Shahda. With the victim lying dead nearby, DYER threw the metal pipe out of the apartment window, bagged his bloody clothes and other items from the crime scene, and left the apartment to dispose of them in a nearby alley. DYER returned to the building after being called back to assist a City Marshall, who had arrived as scheduled to evict him. Feigning ignorance of the murder, DYER opened his apartment door for the City Marshall, who saw the victim and immediately called for police assistance.
Assistant District Attorneys Michele Bayer and Alyssa Gunther handled the prosecution of this case, under the supervision of Assistant District Attorney William Mahoney, Chief of Trial Bureau 60; Executive Assistant District Attorney John Irwin, Chief of the Trial Division; and Chief Assistant District Attorney Karen Friedman Agnifilo.
Defendant Information:
SHAUN DYER, D.O.B. 7/16/1965
New York, NY
Convicted:
• Murder in the Second Degree, a class A-1 felony, one count