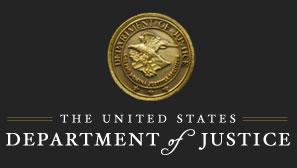 Longview, Washington, Landlords Agree to Settle Disability Discrimination Lawsuit
The Justice Department announced that Longview, Washington, landlords Linda and Bert Barber, and their management agent, Lori Thompson, have entered into a consent decree and have agreed pay $25,000 to resolve claims that they discriminated on the basis of disability by refusing to grant a reasonable accommodation to waive a $1,000 pet deposit for a tenant with mental disabilities who needed a dog as an emotional support animal.
The consent decree resolves a lawsuit filed by the department on July 1, 2013, alleging that the defendants refused to grant a waiver of the pet deposit despite numerous attempts by the tenant to provide documentation of her disability and her need for the emotional support animal. The complaint also alleged that the defendants retaliated against the tenant after she filed a complaint with the U.S. Department of Housing and Urban Development (HUD). After HUD investigated the complaint, it issued a charge of discrimination and referred the matter to the Justice Department. The department's complaint also alleged that defendants' policies constituted a pattern or practice of discrimination in violation of the Fair Housing Act because they allowed reasonable accommodations for specially-trained service animals but precluded reasonable accommodations for emotional support animals. Defendants also refused to consider accommodation requests unless tenants had their physician complete forms that threatened penalty of perjury and threatened to require the physician to defend the information provided in court. Trial was set to begin on Nov. 19.
The settlement, which was approved this week by Judge Benjamin H. Settle, requires the defendants to pay $20,000 to the HUD complainant and $5,000 to the United States. The settlement also requires that the defendants adopt a reasonable accommodation policy that complies with the Fair Housing Act, receive training on the requirements of the Fair Housing Act and report to the department for a period of eighteen months on their compliance with the settlement.
"The Fair Housing Act ensures that persons with disabilities have an equal opportunity to use and enjoy housing," said Acting Assistant Attorney General Vanita Gupta. "This includes providing reasonable and necessary accommodations to persons who need assistance animals to help them with their disabilities. The Justice Department will continue its vigorous enforcement of fair housing laws that protect the rights of persons with disabilities."
"Landlords may not impose barriers that undermine the housing rights of people with disabilities," said Acting United States Attorney Annette L. Hayes. "This settlement requires training for property managers, and clear statements in all advertisements about fair housing/non-discrimination policies to ensure this conduct will not be repeated."
"Property owners have a legal obligation to permit reasonable accommodations where doing so allows persons with disabilities to fully enjoy their homes," said HUD Assistant Secretary Gustavo Velasquez for Fair Housing and Equal Opportunity. "This consent decree reaffirms HUD's commitment to working with the Department of Justice to take appropriate action anytime the Fair Housing Act is violated."
Fighting illegal housing discrimination is a top priority of the Department of Justice. The federal Fair Housing Act prohibits discrimination in housing based on race, color, religion, national origin, sex, disability and familial status. More information about the Civil Rights Division and the laws it enforces is available at www.justice.gov/crt. Individuals who believe that they may have been victims of housing discrimination can call the Justice Department at 1-800-896-7743, e-mail the Justice Department at fairhousing@usdoj.gov .