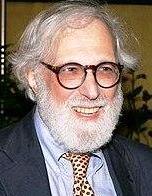 THE FLACKS REPORT - "Hot Court Flashes"
November, 2014
Heitler to Leave Manhattan Supreme Administrative Judge Post
Supreme Court Justice Sherry Klein Heitler reached the State constitutional mandatory retirement age this year and will leave her post as the administrative judge for Civil matters in the First Judicial District (New York County Supreme Court) at year's end. She may remain as a trial judge for up to six additional years upon certification. Although Heitler wants to remain as the administrative judge, the Office of Court Administration usually does not favor such.
The O.C.A. Chief Administrative Judge A. Gail Prudenti had her deputy send out an official notice that the job vacancy was to be filled. This was on short notice (letter of 21st November, 2014, and replies by the 26th inst. [Have they someone in mind already?]) Those known to be interested in the position include Supreme Court Justices Martin Shulman, Jeffrey Oing, George Silver, and Deborah Kaplan. Shulman is well-regarded by many, and had served in a similar position previously (supervising judge of the N.Y. County Civil Court). When asked about this, he told this column that he wasn't seeking the job, but if asked to serve, he would.
Norman Goodman to Retire
The New York County Clerk, Norman Goodman, is set to retire after a long tenure as the New York County Clerk to which office he was appointed in 1969 by the Appellate Division, First Dept. Rumor has it that O.C.A. Admin. Judge Prudenti did not want him to remain longer. For an explication on the fascinating contretemps therein, go to Dan Wise's blog:
WiseLawNY.wordpress.com
Goodman's successor is to be named imminently by the App. Div.
Over a month ago, Harlem was all atwitter that Assemblyman Keith Wright was going to seek the County Clerk job, but Wright issued a steadfast denial saying that he'd remain in the Assembly and was interested in Rangel's seat (as are Adriano Espaillat and Bill Perkins). Then Supreme Court Justice Milton Tingling's name surfaced.
Upcoming Manhattan Judicial Inductions
All inductions take place in the New York County Civil Courthouse, 111 Centre Str. (third floor), Manh., on Thursdays, and are usually called for 4:30 P.M.
Thurs., 4 th December, 2014, J. Machelle Sweeting. (And she's having a "Blessing of the [judicial] Robe" at her church the previous Sunday—so much for the separation of church and state.)
Thurs., 11 th December, 2014, Louis Nock.
Thurs., 8 th January, 2015, [tentative] Kathryn Freed.
Random Items
Louis B. York , a Justice of the New York State Supreme Court, who served with distinction, and grace, died Sunday, 16th November, 2014, at 76 years of age. He was a graduate of Cornell Law School. Lou served as a president of Community Free Democrats, Inc., and was chief attorney of Manhattan Legal Services.
Lou loved the court, and was devoted to all of his colleagues on the bench and was always supportive of the staff. "If he ever raised his voice, he must have done it while alone," said John Werner, Chief Clerk, N.Y. County Supreme Court, Civil Branch. "Always, modest and self-effacing, Lou long served with quiet dignity, seriousness of purpose, and in the finest traditions of the New York State Supreme Court."
Olga Statz, previously a candidate for Civil Court, told this column that she is not planning to run again for judge at this time.
Strange as it seems, some people still do not know what Analisa Torres is doing. She's a United States District Court Judge for the Southern District of New York. [And was assigned the "Stop-and-Frisk" case to handle the sub. pros.]