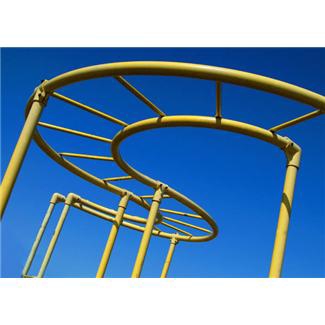 Injured while playing on monkey bars, Juliette C. sued the Board of Education of the City of New York claiming inadequate instruction and lack of supervision. And when the New York County Supreme Court later denied the City's request to have that case thrown out, an appeal followed.
Because Juliette had used the equipment some "50" times before the accident, and there had been at least two adult monitors for every 25 kids, the Appellate Division, First Department, thought the evidence supported dismissal--particularly since the accident had been caused by "the impulsive unanticipated act of a fellow student."
Was that too impulsive?
To view a copy of the Appellate Division's decision, please use this link: Carbonnier v. Board of Educ. Of the City of New York