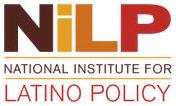 Unemployment in Puerto Rico's Metro Areas
The NiLP Network on Latino Issues (March 29, 2014)
To add to the recent attention Puerto Rico's economic woes and population decline have attracted, a week ago the Bureau of Labor Statistics released additional statistics on "Metropolitan Area Employment and Unemployment --- January 2014." They estimated the unemployment for the Island at 14.4 percent in January 2014, about double that of the United States as a whole, nt much chahged from 14.8 percent a year earlier.
But even more troubling was the decline in the size of Puerto Rico's civilian labor force from 1,212.900 to 1,185,100 between January 2013 and 2014, a drop that occured in all of the Island's metropolitan areas. This is also reflected in a decrease of 5,500 in the number of employees in nonfar payrolls between January 2013 and 2014. The number of employees increased in two metro areas (Fajardo and Yauco) but dropped in all others.
The NiLP Network on Latino Issues is an online information service provided by the National Institute for Latino Policy (NiLP). For further information, visit us at www.latinopolicy.org.