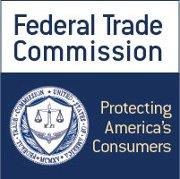 Auto Dealer Agrees to Settle FTC's Deceptive Advertising Charges
Courtesy Auto Group of Attleboro, Mass., has agreed to resolve Federal Trade Commission charges that the dealership violated the FTC Act by deceptively advertising that consumers could lease a vehicle for $0 down and specific monthly payments when, in fact, the advertised amounts excluded substantial fees. The ads also violated the Consumer Leasing Act (CLA) and Regulation M, by failing to disclose or clearly and conspicuously disclose certain lease related terms.
The proposed consent order prohibits Courtesy Auto from engaging in similar deceptive advertising practices in the future. It prohibits the dealership from misrepresenting in any advertisement for the purchase, financing, or leasing of motor vehicles the cost of leasing a vehicle, the cost of purchasing a vehicle with financing, or any other material fact about the price, sale, financing, or leasing of a vehicle. Courtesy Auto is further prohibited from stating the amount of any payment, or that any or no payment is required at lease inception, without clearly and conspicuously disclosing the terms required by the CLA.
This case was brought as part of Operation Steer Clear, the agency's nationwide sweep against 10 auto dealers announced in January. The FTC also announced final consents with two additional dealers in February. These cases are all a part of the FTC's continued efforts to combat deceptive motor vehicle dealer practices, and protect consumers in the auto marketplace.
The Commission vote to accept the consent order for public comment was 4-0. The agreement is subject to public comment for 30 days, beginning today and continuing through April 21, 2014, after which the Commission will decide whether to make the proposed consent order final. Submit a comment online or through the mail.
Comments in paper form should be mailed or delivered to: Federal Trade Commission, Office of the Secretary, Room H-113 (Annex D), 600 Pennsylvania Ave, N.W., Washington, DC 20580.
The Federal Trade Commission works for consumers to prevent fraudulent, deceptive, and unfair business practices and to provide information to help spot, stop, and avoid them. To file a complaint in English or Spanish, visit the FTC's online Complaint Assistant or call 1-877-FTC-HELP (1-877-382-4357). The FTC enters complaints into the Consumer Sentinel Network, a secure, online database available to more than 2,000 civil and criminal law enforcement agencies. The FTC's website provides free information on a variety of consumer topics.