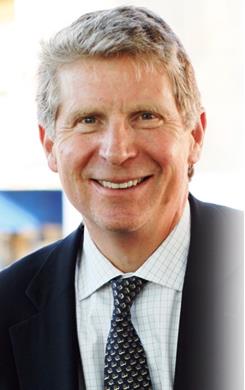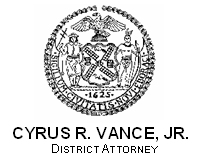 DA VANCE ANNOUNCES INDICTMENT OF MANHATTAN-BASED GARMENT WHOLESALER FOR STEALING MORE THAN $800,000 FROM LENDERS
Manhattan District Attorney Cyrus R. Vance, Jr., recently announced the indictment of Manhattan-based garment wholesaler, PAYMAN KAFASH a/k/a PETER KAFASH, 42, for stealing more than $800,000 from multiple factoring companies. The defendant is charged in New York State Supreme Court with one count each of Grand Larceny in the Second Degree and Scheme to Defraud in the First Degree, and 75 counts of Falsifying Business Records in the First Degree.
"Factoring companies provide small businesses with an alternative to conventional financing," said District Attorney Vance. "Many business sectors, including the garment industry, rely on factoring to cover expenses, pay their employees, and keep their businesses running. My Office will continue to investigate those who jeopardize the integrity of this industry and make it harder for legitimate businesses to access needed capital."
A factoring company purchases, at a discounted rate, accounts receivables from a business, and then over time collects the full amount of those invoices.
According to the indictment and documents filed in court, between April 2006 and May 2010, KAFASH, a Midtown Manhattan wholesaler of garments, submitted fake or altered invoices to multiple lenders in order to receive cash advances on the customer invoices due to his company, Modeani Group Ltd, and family-owned companies he operates, including Beinoni of NY, Inc. and Bapaz Garments Corp. After advancing KAFASH cash, lenders later discovered that many of these invoices were either phony or overbilled, and therefore not collectible.
Through this scheme, between May 2008 and August 2009, KAFASH is accused of stealing from multiple lenders, including more than $800,000 from Coface Credit Management North America, Inc. As part of the scheme, KAFASH sold invoices billing the same product to multiple lenders, and also provided false financial statements and false claims to an insurance company that insured the invoices.
Assistant District Attorney Chevon Walker is handling the prosecution of this case, under the supervision of Assistant District Attorney Judith Weinstock, Deputy Chief of the Major Economic Crimes Bureau; Assistant District Attorney Polly Greenberg, Chief of the Major Economic Crimes Bureau; and Executive Assistant District Attorney David Szuchman, Chief of the Investigation Division. Investigator Matthew Winters assisted with the investigation, under the supervision of Investigator Michael Wigdor, Deputy Chief of the Investigation Bureau. Financial Investigators Robert Pomeroy and Nicholas Cangro III; Legal Fellow Joseph Gambino; Investigative Analyst Fuat Yurekli; and Trial Preparation Assistant Kimberly Park also assisted with the case.
Defendant Information:
PAYMAN KAFASH a/k/a PETER KAFASH, D.O.B. 6/25/1971
Great Neck, NY
Charges:
Grand Larceny in the Second Degree, a class C felony, 1 count
Scheme to Defraud in the First Degree, a class E felony, 1 count
Falsifying Business Records in the First Degree, a class E felony, 75 counts