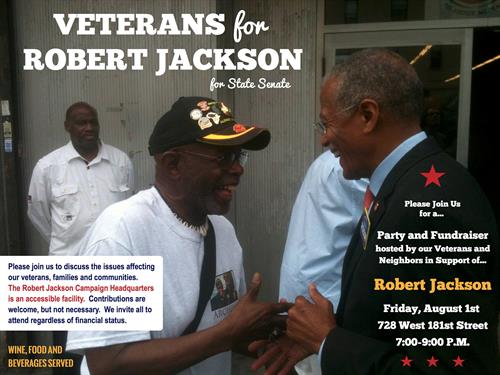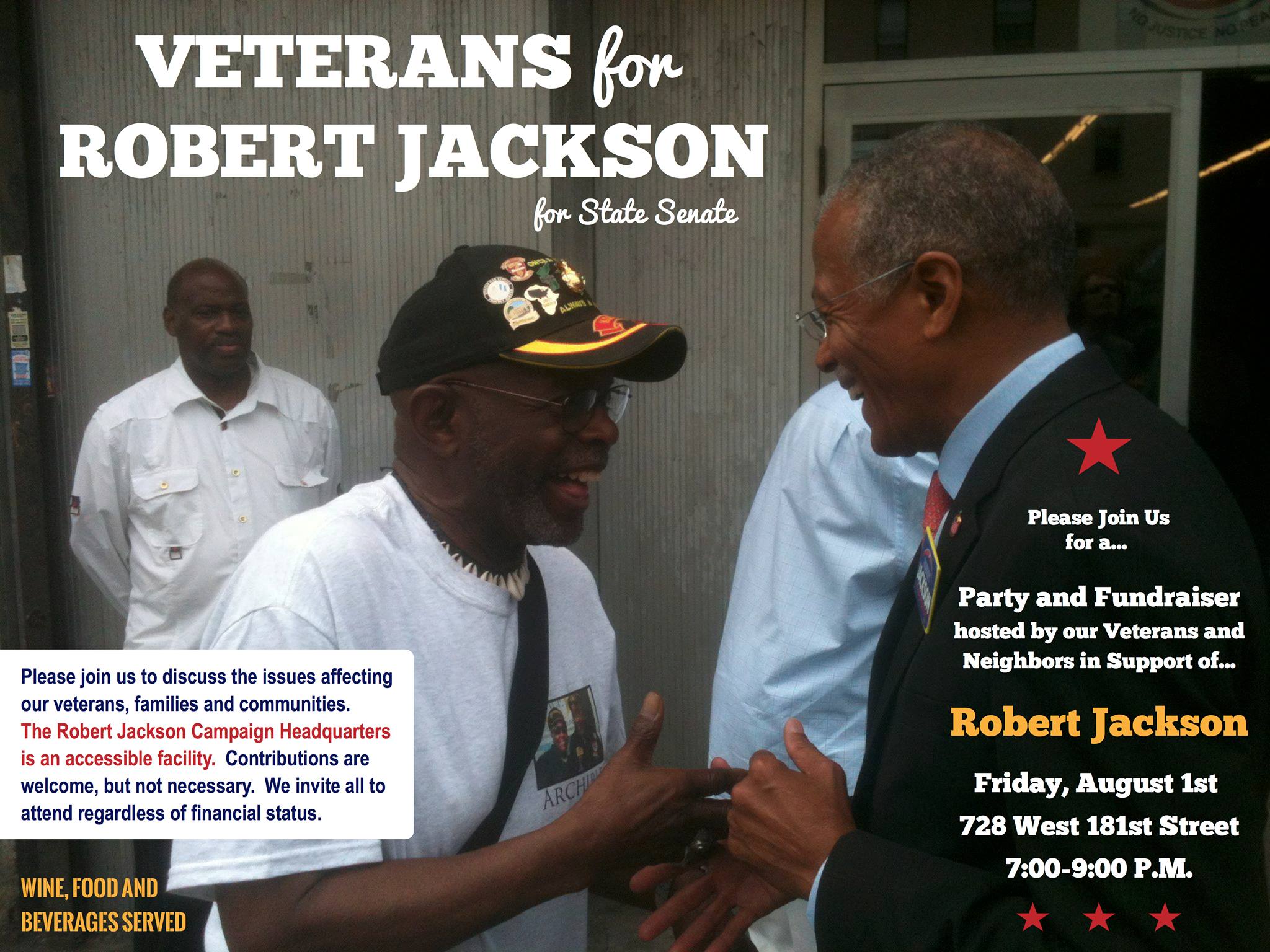 Please join us for a Party and Fundraiser hosted by our Veterans and Neighbors in Support of...

Robert Jackson for State Senate!
August 1, 2014 -- 728 West 181st Street (Manhattan)
7-9:00 PM

Please join us to discuss the issues affecting our veterans, families and communities.

Contributions are welcome, but not necessary. We invite all to attend regardless of financial status.

The Robert Jackson Campaign
Headquarters is an accessible facility.

Wine, food and beverages served.