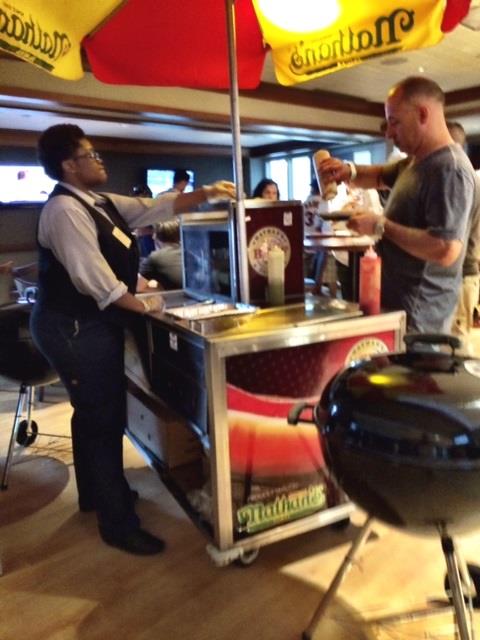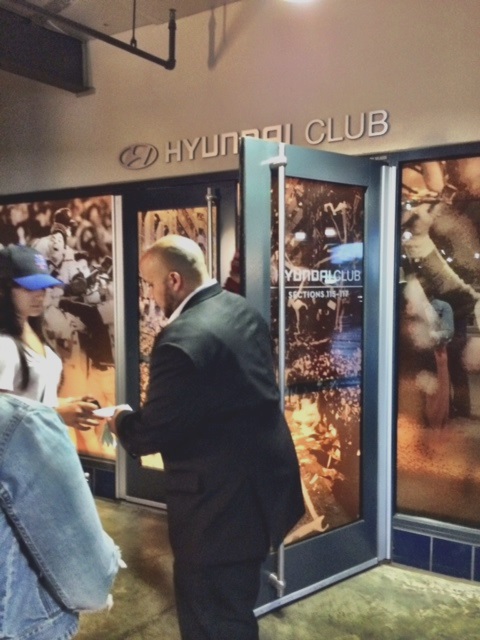 Was really looking forward to the Hyundai Club @ Citi Field ....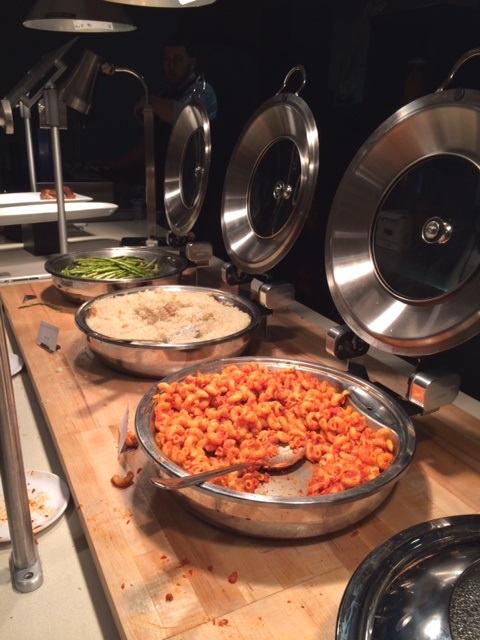 But what a disappointment. The food was g@d awful.
The pasta (pictured above) was tasteless.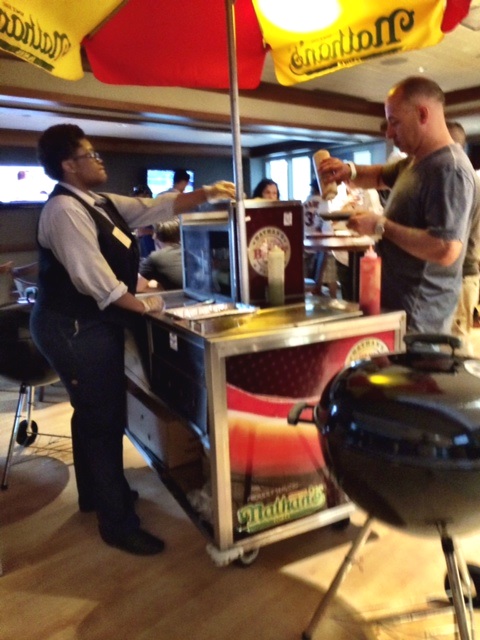 You can get Nathan's beef hotdogs .... which were: average.
("You'll need plenty of mustard on that, sir.")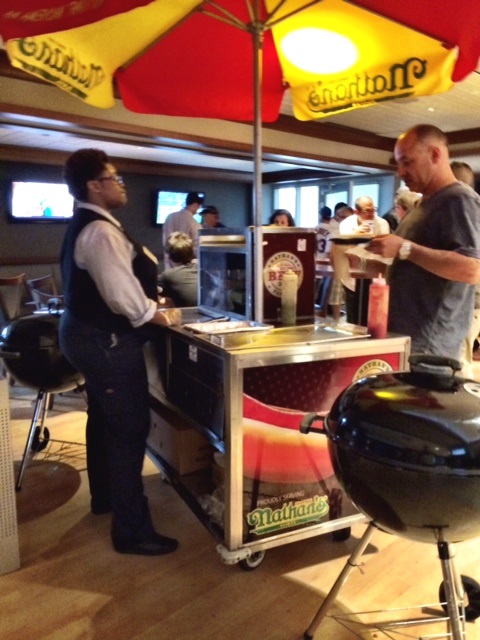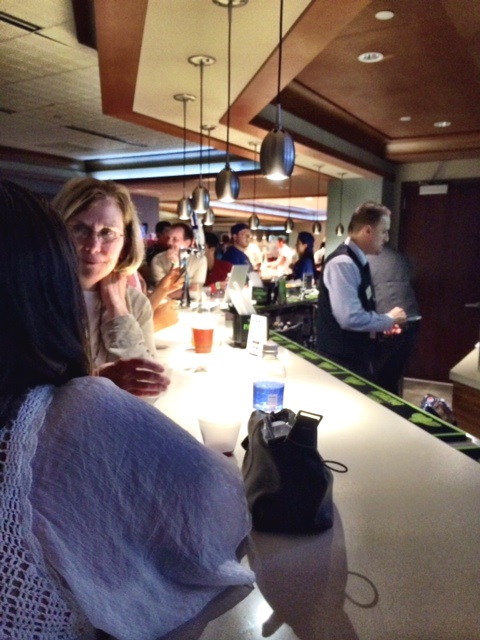 You get free soft drinks and bottled water. (But alcoholic beverages are available at an additional cost.)
Help yourself to some veggies (asparagus) and rice ....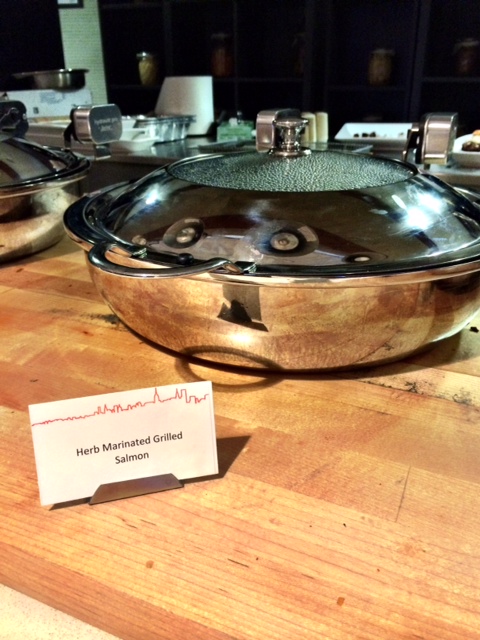 But don't hold your breath for the "Herb Marinated Grilled Salmon." It was gone by the time I got to it.
And although the staff kept promising to refill the fish dish .... They never brought our more.
(Not sure why they lied about it.)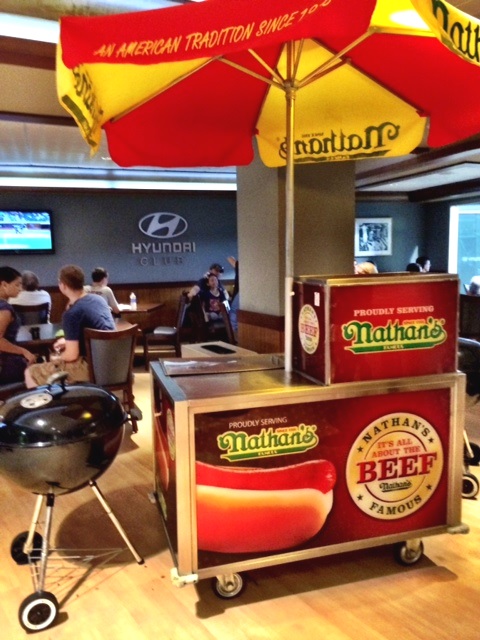 Overall, if you ask me, the Club's offerings (and tight quarters) aren't worth the price of admission.
(BTW: Isn't it bad luck to open an umbrella indoors?)