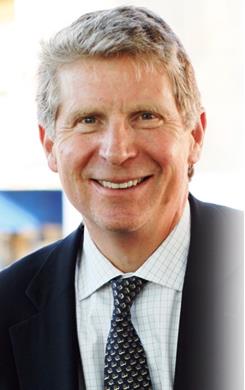 DA VANCE ANNOUNCES INDICTMENT OF GAMBINO ASSOCIATES FOR EXTORTING $68,000 FROM OWNER OF JANITORIAL SERVICES COMPANY
Last week, Manhattan District Attorney Cyrus R. Vance, Jr., announced the indictment of STEPHEN CILLUFFO, 62, and QUENTIN CARBONE, 49, for extorting $68,000 from the owner of a New York City-based janitorial services company by threatening to physically injure him and financially harm his company. CILLUFFO and CARBONE are charged with one count of Conspiracy in the Fourth Degree and two counts of Grand Larceny in the Second Degree. [1]
"This indictment serves as a reminder that organized crime is still a persistent problem in New York City," said District Attorney Vance. "These associates of the Gambino crime family are alleged to have made the victim fear for his life and the welfare of his business, and to have stolen tens of thousands of his hard-earned dollars. My Office's Rackets Bureau has a long tradition of investigating and prosecuting criminal organizations that use intimidation and fear to make a profit."
FBI Assistant Director in Charge George Venizelos said: "Associates of the Gambino crime family are up to the same old habits, allegedly extorting a business and threatening physical harm. True to form, they are getting the same results—criminal charges. The FBI proudly worked with our law enforcement partners at the Manhattan District Attorney's Office during this investigation, and we will continue to investigate organized crime organizations whose actions greatly affect the community and citizens of New York City."
According to documents filed in court and statements made on the record in court, from February 2013 through June 2013, CILLUFFO and CARBONE worked together to extort approximately $68,000 from the owner of a janitorial services company. As part of the alleged crime, the defendants convinced the victim that they would protect him from the Mafia for an up-front payment of $50,000 and weekly payments of $1,000. Weekly pick-ups were arranged at job sites and pizza places around Manhattan and Queens. The defendants are accused of exploiting their association with the Gambino crime family, which is one of the five Mafia families operating in the New York area.
CILLUFFO is also charged in a separate indictment by the Office of the Special Narcotics Prosecutor for engaging in a scheme to buy and sell thousands of dollars' worth of controlled substances, like oxycodone and hydrocodone.
Assistant District Attorneys David Stuart and John Chiara are handling the prosecution of this case under the supervision of Assistant District Attorneys Eric Seidel, Chief of the Organized Crime Unit, and Jodie Kane, Chief of the Rackets Bureau. Senior Supervising Investigator Jeremy Rosenberg, Senior Investigators Joseph Lamendola and Ariela DaSilva, Supervising Financial Investigator William Tamparo, and Trial Preparation Assistant Samarah Greene assisted with the case.
District Attorney Vance thanked the New York Field Office of the Federal Bureau of Investigation for its work, particularly Special Agent Paul Harris of the Gambino Lucchese Squad and Supervisory Special Agent Gerard Conrad. District Attorney Vance also thanked Special Agent Erik Nesbitt of the United States Department of Labor's Office of Labor Racketeering and Fraud Investigations, and the Office of the Special Narcotics Prosecutor.
Defendant Information:
STEPHEN CILLUFFO, D.O.B., 09/12/1951
Howard Beach, NY
Charges:
Grand Larceny in the Second Degree, a class C felony, two counts
Conspiracy in the Fourth Degree, a class E felony, one count
QUENTIN CARBONE, D.O.B., 05/11/1965
Atlantic Beach, NY
Charges:
Grand Larceny in the Second Degree, a class C felony, two counts
Conspiracy in the Fourth Degree, a class E felony, one count