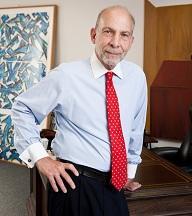 December 31, 2013
Dear colleagues and friends,
With a heavy heart, I write to inform you of the sudden and unexpected passing of Jeffrey S. Ween, [pictured left], my stepfather and business partner, on Saturday, December 28, 2013. Our family is heartbroken at his loss. Jeffrey was a graduate of NYU Law and Oxford University, and thereafter committed his career to tenant advocacy. As an attorney representing tenants and artists in New York City for over 35 years, Jeffrey leaves a legacy of tenacious, brilliant, and creative advocacy. Through representation of Loft tenants, Jeffrey helped shape the development of many neighborhoods throughout Manhattan and Brooklyn. He was a singular, rare force in our field, and will be remembered by all that had the fortune to meet him.
If you would like to pay a Shiva call, my family and I will be accepting visitors through Sunday, January 5 from 2:00 p.m. until 6:00 p.m. at our home at 230 Park Place, #5D, Brooklyn New York. Should you wish to reach me for any reason, I may be contacted through my email address, mkozek@weenkozek.com.
In lieu of flowers, you may make donations in Jeffrey's honor to IYYUN or The Mussar Institute.
We wish you and your family a healthy and peaceful new year.
Yours sincerely,
Michael P. Kozek