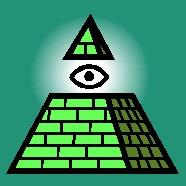 When Lloyd R. sued to recover a $1,000, Loreen G. insisted that the loan was never carried out because Lloyd had allegedly sought sexual favors as a condition for its grant.
While the New York County Civil Court dismissed the case, the Appellate Term, First Department, felt constrained to order a new hearing--because the trial judge hadn't issued a written decision as required by state law nor had any of the relevant documents been accepted into evidence or made part of the court's record.
What kind of favor was that?
To view a copy of the Appellate Term's decision, please use this link: R. v. G.