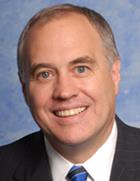 DiNapoli: Audits Recommend Fixes to Affordable Housing Programs
Latest Audit Finds Tenant Complaints Unanswered for Months, Sometimes Years
New York State Comptroller Thomas P. DiNapoli today released a report, "Preserving and Expanding Affordable Housing Opportunities," that summarizes his recent series of audits of affordable housing programs and highlights recommendations for improving New York's well-intentioned efforts.
Years of declining incomes and rising housing costs have created an urgent need for affordable housing in New York. In 2012, more than 3 million households were at or above the federal affordability threshold – meaning their housing costs accounted for 30 percent or more of household income. DiNapoli has audited four key state and city programs, reviewing nearly 20,000 rent-regulated tenant complaints and the awarding of $230 million in taxpayer-funded low-interest loans for housing repair and development. DiNapoli's report, which provides examples of the lapses auditors uncovered, recommends improvements, including better enforcement of maintenance and safety standards in rent-regulated housing and greater transparency to avoid the appearance of favoritism in awarding loans to developers.
DiNapoli today also released his fourth affordable housing audit. The latest audit found that the state's Office of Rent Administration (ORA), which handles tenant complaints for nearly 1 million regulated apartments in New York City and several counties, took far too long to resolve them and often left tenants living in unsafe conditions or paying rents above the legal limit.
"New York's affordable housing challenge makes it vital that the programs created to alleviate the problem are working," DiNapoli said. "Our latest audit found delays in resolving tenant complaints that are simply unacceptable. No one should have to wait for a year or more to learn if their landlord is gouging them on rent or get needed services restored. ORA needs to do a better job in processing complaints and fulfill its responsibility to make sure there is compliance with the laws enacted to preserve and protect affordable housing for the millions of New Yorkers living in rent regulated apartments."
The latest audit found ORA receives roughly 6,500 complaints from tenants a year. The most common involve claims of rent overcharges, needed repairs such as broken elevators, cracked walls and peeling paint, and failure to provide essential services. DiNapoli's audit looked at the time it took ORA to handle 19,653 complaints received over a three year period from 2010 through 2012. On average, the agency charged with protecting tenants' rights took 10 months to resolve a complaint, and needed more than a year to handle nearly one-third of the complaints; some took a staggering four years. Much of the delay occurred because it took ORA nearly seven months to assign complaints to an examiner.
Tenants who complained they were being overcharged faced the longest delays, regularly waiting a year and a half for their cases to be processed. Auditors found that it took an average of 15 months and as long as three years in some instances for cases to be assigned to an examiner. Once the case was assigned it was resolved within less than four months on average. As of March 6, 2014, DiNapoli's auditors found that 1,101 of the rent complaints ORA received from 2010 through 2012, were still waiting to be assigned.
Auditors found a tenant in Brooklyn who complained they were being overcharged for rent in January 2010. The complaint was not assigned to an examiner until March 2011, a 14 month delay. Auditors found no evidence that anything was done to address the complaint for more than a year between June 2011 and September 2012. Finally, more than three years after the complaint was filed, ORA determined the tenant was overcharged $12,580 by their landlord and was owed $17,392 for the overcharge plus interest. When auditors asked why it took so long to assign the case, officials maintained that 14 months was a good turnaround time and that complaints were taking about 27 months to assign because of staff cutbacks.
In another case, a resident of a building on East 60th St. in Manhattan complained in January 2010 that their family was living amid dust and debris with no water, gas, and cabinets in their bathroom or kitchen, following the landlord's removal of walls in their apartment. They asked for a rent reduction. That same month the landlord told ORA that the repairs were finished, but didn't send paperwork to support that claim until May. The next month, the tenant refuted the landlord's claim. ORA finally inspected the apartment in October, nine months after the complaint, and denied the request for a rent reduction. If ORA staff had inspected the apartment upon receipt of the complaint, it is likely they would have seen the disrepair and might have approved a rent reduction for the period the tenant lived without services.
A Brooklyn tenant complained of bedbugs at their building on Shore Parkway on February 2, 2011; the case was assigned to an examiner on March 31, 2011. The tenant sent multiple notifications to ORA about the problem through July 2012, but the agency failed to inspect the premises. Eventually the tenant moved out, and on July 18, 2012, ORA dismissed the case.
As of May 15, 2014 ORA had a backlog of 5,883 open complaints, including ones that were filed before and after the audit period. Some of these were as much as 10 years old.
The audit found:
Rent overcharge complaints, one of the most common complaints, took 14.8 months on average to be assigned. Actual resolution of the complaints once assigned took under four months;
Of the 17,716 tenant complaints resolved during the audit's scope (2010-2012), nearly one-third (31 percent) took more than a year, with 1,417 taking more than two years;
Officials have not set guidelines for the time it should take them to assign, investigate and resolve a complaint.
New York State Homes and Community Renewal oversees all state housing and community renewal agencies, including the Division of Housing and Community Renewal and its Office of Rent Administration (ORA).
DiNapoli recommended that the Division:
Establish criteria for how long it should take to assign, address and resolve tenant complaints and document why cases fail to meet the criteria
Investigate why long-term cases remain open and resolve them; and
Analyze its staff and productivity to determine the necessary level of staffing needed to carry out its responsibilities.
In its response, ORA rejected the idea of setting guidelines for timely resolution of complaints, stating that each case is different. It further stated that it cannot emphasize quick resolution of complaints, particularly rent overcharge complaints, because its role is "quasi-judicial" and requires fact finding and an opportunity for parties to respond. Since the audit's conclusion, officials assured the Office of the State Comptroller that they were mindful of the time it takes to resolve complaints and were addressing the issue as a priority.
DiNapoli's summary report, "Preserving and Expanding Affordable Housing Opportunities," encouraged the audited agencies to develop uniform written policies and procedures that are transparent and publicly defensible. The report recommended that the agencies:
Provide housing grants and loans only to responsible landlords and developers who maintain buildings in good condition and respect the rights of tenants;
Fund projects fairly, using established criteria;
Assign, investigate, and document tenants' complaints in a timely fashion; Prioritize violations that affect tenants' health and safety and require immediate attention.
DiNapoli recent reports on housing include: