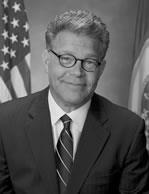 Dear Lucas,

Tomorrow is Labor Day, which means you only have one more day to grab a bag of mini donuts and drink as much milk as you can handle for a buck. The Minnesota State Fair closes up shop after tomorrow -- but our campaign doesn't even have the luxury of tomorrow.

That's because our last chance to reach our $200,000 goal is TONIGHT at midnight. Those cheese curds will be there for you tomorrow -- this deadline won't.

Chip in $5, $10, even $15 to help us reach this goal before midnight tonight.
If you've saved your payment information with ActBlue Express, your donation will go through immediately:
At the Minnesota State Fair, $15 is enough to buy you an entire bucket of chocolate chip cookies.

But think about what else you could do with that $15! You could help us fight back against the three-pronged attack we're facing from my opponent and his special interest allies. You could help us build our grassroots defense against a smear campaign that's going to feature attack ad after attack ad.

Contributing to our $200,000 fundraising goal won't be as fun as a day at the Fair, but it will be just as rewarding. Help us reach our goal before tonight at midnight -- give $5 right now.

Thanks for your help.

Al

P.S.: 13 hours isn't a whole lot of time to raise the $11,322 we have left -- but we can do it. Give $5 or more right now to get us closer to $200,000.