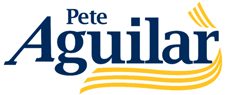 Lucas, sorry about Boris.

He can be a little over-the-top sometimes… but he's my Campaign Manager, so it's his job to be stressed.

I can't really blame him. Every piece of data says our race is close and grassroots have come to a screeching halt this weekend.

So I need you now. Please use the link and chip in before midnight.

http://action.peteaguilar.com/10-hours-left

---------- Original Message ----------
Lucas,

I know it's late.

I know you hate these emails.

But we really need to talk.

Holiday weekend or not, we were depending on a strong grassroots showing in advance of tomorrow's August budget deadline.

We expected to get 4,000 donations this month. But right now, it's just not happening. That's not okay.

Lucas, we need to close the gap. No more messing around.
Whether you've pitched in for Pete before or not, I need you to step up right now.

If you've saved your payment information with ActBlue Express, your donation will go through immediately:

Chip in $5 immediately >>

Chip in $35 immediately >>

Chip in $50 immediately >>

Chip in $100 immediately >>

Chip in $250 immediately >>

Or click here to donate another amount >>
Let's get to work,

Boris