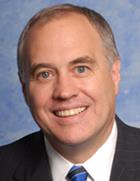 DiNapoli: Audit Uncovers $55,000 in Suspicious Spending at West Seneca Fire District
Officials with the West Seneca Fire District #6 spent nearly $55,000 in public funds for personal meals, travel expenses, expensive jewelry and internet and cable service, according to an audit and investigationby State Comptroller Thomas P. DiNapoli. The case was referred to Erie County District Attorney Frank A. Sedita. Based on the Comptroller's audit, Sedita's office charged district treasurer Diane Nowicki with petit larceny. She appeared in Orchard Park town court on Sept. 26 where she pleaded guilty.
"The fire district treasurer blatantly abused her position and misused taxpayer dollars. But her actions and other questionable spending occurred because district officials were lax in their oversight,"said DiNapoli. "It's unfortunate that my office continues to find public officials who abuse the trust of their communities. Clearly, this case demonstrates the importance of developing proper checks and balances to ensure public funds are safeguarded and only used for legitimate purposes. I want to thank District Attorney Sedita and his staff for their diligence and helping to ensure this individual was held responsible for her actions."
DiNapoli's auditors found the fire district paid more than $4,800 for internet, telephone and cable television services at the treasurer's personal residence from January 2009 through April 2012. The treasurer also inappropriately paid herself $750.
Prior to the Comptroller's audit, the district board had acted against another individual who had allegedly used fire district funds inappropriately. The board required a commissioner to repay the district more than $2,000 and resign his board position. Based upon the Comptroller's findings, District Attorney Sedita announced that the treasurer has repaid $1,635 and that she pleaded guilty to stealing.
In addition, auditors found district officials:
Paid nearly $14,000 for food and beverage charges at local restaurants without recording details as to who was served, why the meal was necessary, or what district business was conducted;
Ignored the district's travel policy and used district credit cards to charge nearly $4,000 at restaurants while traveling to conventions and training events;
Paid $500 for a custom-made diamond and gold necklace as a gift to a former fire chief;
Charged $1,089 on the district credit card to pay for airline tickets for their spouses; and
Spent $1,647 for lodging at local hotels that were less than ten miles from district offices.
The Comptroller's audit also revealed that the district failed to claim more than $120,000 in grant money awarded to it by the Federal Emergency Management Agency. This includes $94,000 for a Staffing for
Adequate Fire and Emergency Response (SAFER) grant aimed at firefighter recruitment and retention.
DiNapoli said the district's board of fire commissioners has agreed to implement a number of recommendations made in the audit in an effort to better protect public dollars. These recommendations include:
Seek full reimbursement from responsible officials for any personal, unauthorized or inappropriate purchases;
Require the district treasurer prepare and present written monthly reports to assist in monitoring the district's financial activity;
Obtain an independent audit of the treasurer's financial records;
Review all documentation before approving amounts for payment; and
Limit the number of credit cards in use and review all purchases made with district cards.
The fire district's complete response and corrective action plan is included in the final audit report.
For a copy of the report visit: http://www.osc.state.ny.us/localgov/audits/firedists/2013/westseneca.pdf
For access to state and local government spending and more than 50,000 state contracts, visit http://www.openbooknewyork.com/. The easy-to-use website was created by Comptroller DiNapoli to promote openness in government and provide taxpayers with better access to the financial workings of government.