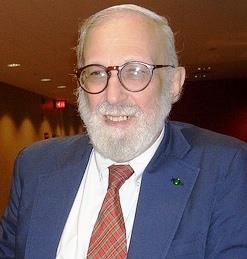 Got this message from political gadfly, Alan Flacks (pictured left):
At the 17th September, 2013, First District Judicial Convention (Manhattan), N.Y.C. Civil Court judges Debra James, Anil Singh, and Peter Moulton were designated for the November, 2013, General election as candidates on the Democratic party line for State Supreme Court. Coincidentally, Moulton's Civil Court seat was up at year's end. After filing his acceptance of the Supreme Court designation, he then declined the designation for re-election to Civil Court. Thus Moulton's elevation to the State trial bench opened a seat on the Civil Court (5th District, upper West Side: West 65th Str. to West 110th Str.; C.P.W. to the Hudson River).
A candidate will be chosen for his seat at the Thursday, 3rd October, divisional County Committee meeting to be held at the Goddard-Riverside community center, Columbus Ave. at W. 88th Str., Manhattan, at 6 o'clock P.M. This meeting is open to the public; however, this meeting is meaningless. Alea iacta est. At a secret conclave of most of the fourteen 5th C.C.D. district leaders held in Little Italy (the Parlour restaurant on W. 86th Str.) on the 24th inst., the heads of the families, capos, and dons, decided to give Transit Authority attorney Carol Sharpe a free ride for a ten-year Civil Court term. Come anyway to hear all the candidates speak in a dog-and-pony show.
Carol is having a meet-and-greet reception this Sunday, the 29th, at 1 of the clock to 3 P.M. in the Belnord, N.E. cor. of West 86th Str. & B'way, chez Carton. All welcome.