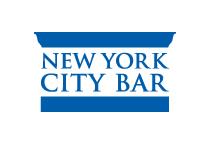 City Bar Formal Ethics Opinion: "Of Counsel" Designation for New York Attorneys Practicing in a Foreign Country
Last week, the New York City Bar Association's Committee on Professional Ethics issued an opinion stating that, subject to certain conditions, it is permissible for a New York law firm to designate as "of counsel" a lawyer who is licensed to practice law in New York but resides and practices primarily in a foreign country.
Drawing upon Rules 7.5 and 5.5 of the New York Rules of Professional Conduct, Formal Opinion 2013-3 explains that the "of counsel" designation may be made, provided that the of counsel lawyer has a "continuing relationship" with the law firm; the use of the of counsel title is not false or misleading in other respects; and the of counsel lawyer's practice does not constitute the unauthorized practice of law in the foreign country.
As required by Rule 7.5(a)(4), the of counsel attorney must have a "continuing relationship" with the law firm; a relationship which the Association's Formal Ethics Opinion 1996-8 describes as "close, continuing, regular and personal." Ethics opinions that analyze this relationship identify a variety of factors that may be examined to determine whether an of counsel designation is appropriate, including whether the lawyer is actively involved in the firm's day-to-day affairs and/or cases; the frequency and nature of the lawyer's communications with the firm; and whether and to what extent the firm's clients use the lawyer's services.
Yet, as the Committee notes, because of counsel relationships vary significantly from firm to firm, the fact that some of these elements are not present "does not necessarily make the of counsel designation inappropriate," nor does the existence of particular factors conclusively determine that an of counsel relationship is appropriate.
The of counsel title must also not be false or misleading in other respects. As Comment [1] to Rule 7.5 states, "a lawyer should be scrupulous in the representation of professional status." Protecting the public from being misled about the relationship between the law firm and the of counsel attorney is a key consideration, notes the Opinion. "By using the of counsel designation, both the law firm and the lawyer are conveying to the public that the lawyer's continuing relationship with the firm is close, regular, and personal."
And finally, states the Committee, if the of counsel lawyer's practice in the foreign country constitutes the unauthorized practice of law in that jurisdiction, then the law firm must not designate the lawyer as of counsel, citing Rule 5.5(b): "a lawyer shall not aid a nonlawyer in the unauthorized practice of law."
The Opinion can be read here: bit.ly/1cle0Jq