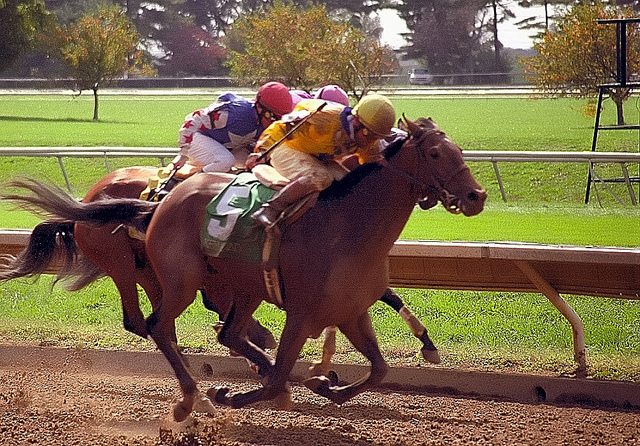 While on permanent partial disability, Salvatore Cartuccio made some dough as a horse trainer.
When his prior employer tried to stop him from getting any more wage replacement benefits, the Worker's Compensation Board concluded that Cartuccio had perpetrated a "fraud" (by claiming his work at the raceway was a "therapeutic hobby"), and stopped him from collecting any more money.
On appeal, the Appellate Division, Third Department, thought that the record clearly established that Cartuccio misrepresented that he hadn't engaged in "any paid or unpaid work since his injury," and decided to leave the Board's determination undisturbed.
Was it time to quit horsing around?
To view a copy of the Appellate Division's decision, please use this link: Matter of Cartuccio v. New York State Dept. of Corr.