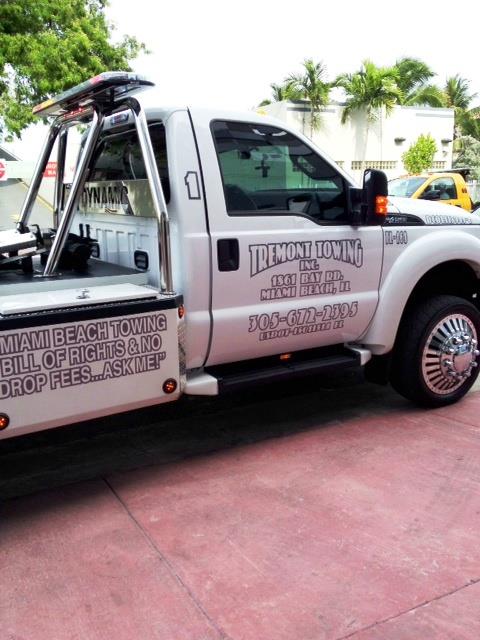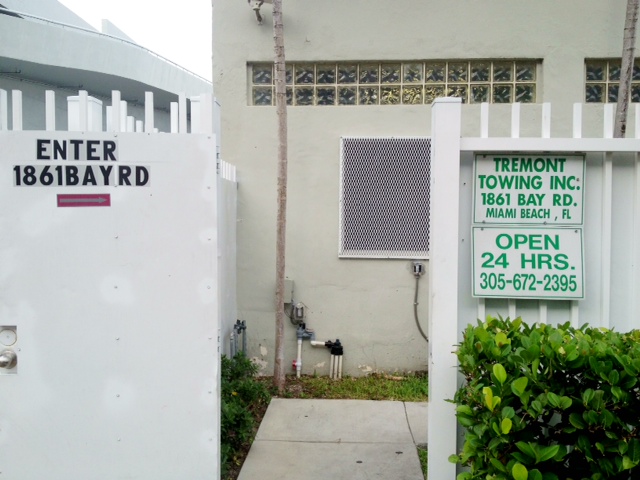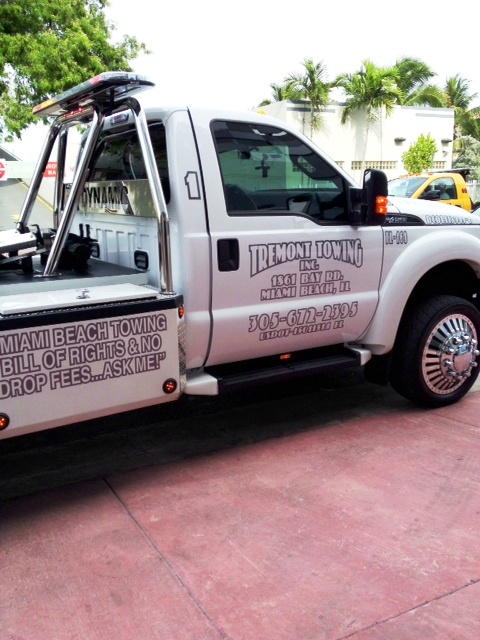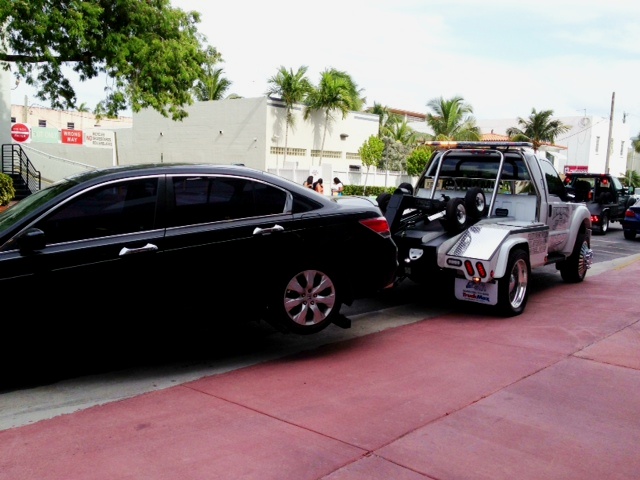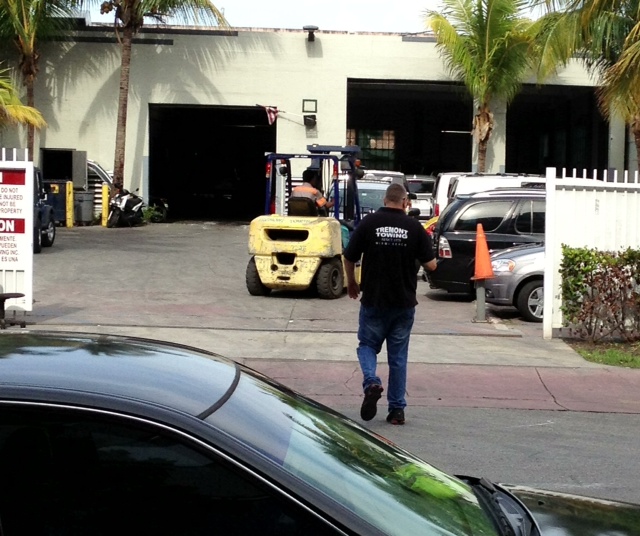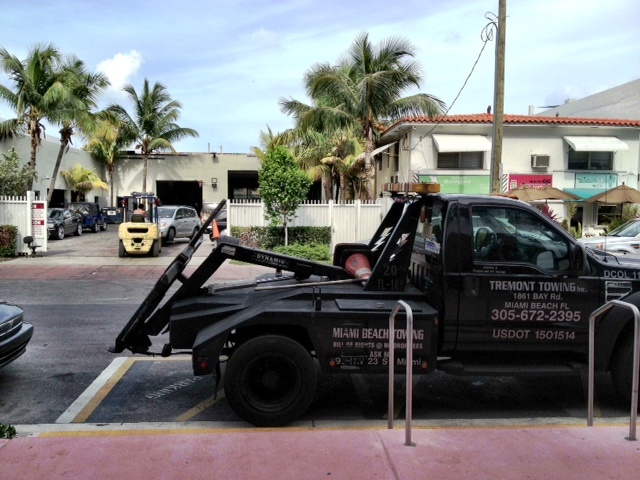 This past holiday weekend, the gang over at Tremont Towing (1861 Bay Road, Miami Beach, Florida) sure was busy.
The street was lined with loads of towed vehicles (and a lot of unhappy car owners) ....
Forget the company's "reality" show -- South Beach Tow.
Watching it all unfold, live ... was a real hoot.