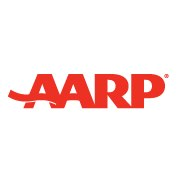 New Yorkers Hammered by High Utility Costs and Unreliable Utility Service Need Independent Watchdog with Authority to Protect Your Interests
New Yorkers are paying the highest residential electric rates in the continental U.S., which is why AARP New York believes the utility game needs to change in the Empire State. AARP New York has joined a group of lawmakers and a broad coalition of consumer groups in support of proposed legislation that would help level the playing field for you, the consumer, when utility companies press for rate hikes.
The proposed legislation (A6239/S4550) seeks to establish an independent utility consumer advocate office, which would give New York residential customers, like you, a stronger voice and work to save you money on your utility bills. New York is one of only a handful of states lacking such an office.
Utility companies are always well-represented when they want to increase rates; customers are not. The consumer advocate would represent the interests of New York consumers, like you, when utility companies press for rate hikes or other complex regulatory issues, with the legal authority to sue over unfair rate increases.
We encourage you to write a Letter to the Editor to express your thoughts on the creation of a consumer advocate office and to urge the legislature to pass legislation that would provide consumer protection for New Yorkers.