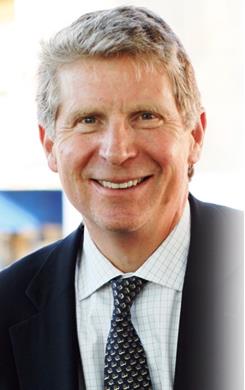 DA VANCE ANNOUNCES INDICTMENT OF ACCOUNTANT FOR STEALING MORE THAN $1.2 MILLION FROM 95-YEAR-OLD HOLOCAUST SURVIVOR
Yesterday, Manhattan District Attorney Cyrus R. Vance, Jr., announced the indictment of BARRY PALCZEWSKI, 55, for stealing more than $1.2 million from an elderly Holocaust survivor. The defendant is charged in New York State Supreme Court with Grand Larceny in the First Degree, Forgery in the Second Degree, and Criminal Possession of a Forged Instrument in the Second Degree.[1]
"These charges reveal an egregious example of financial elder abuse – a Holocaust survivor who entrusted her finances to a law firm was the unwitting victim of a shocking theft," said District Attorney Vance. "This defendant stands accused of taking advantage of an elderly client for his own enrichment. This case should serve as a reminder to seniors and their loved ones to regularly review finances for fraud and abuse."
According to documents filed in court and statements made on the record in court, the victim gave a Manhattan-based lawyer power of attorney before she passed away in May 2012 at the age of 97. PALCZEWSKI, a fiduciary accountant at the law firm where the victim's attorney worked, oversaw the victim's bank accounts and had access to her personal checks. From 2008 through 2010, the defendant is charged with stealing more than 100 checks from the victim's personal checking account and of forging each check as if he was the victim's attorney, making them payable to himself. The checks were used to pay the defendant's rent, fund his consulting business, pay for hot tub repairs, and deposited into his personal checking account. The deposited funds were subsequently withdrawn as cash and also used, in part, to pay for sporting events. In total, PALCZEWSKI is accused of stealing approximately $1.2 million.
Assistant District Attorney Elizabeth Loewy, Chief of the Elder Abuse Unit within the Special Prosecutions Bureau/Special Victims Bureau, is prosecuting this case under the supervision of Assistant District Attorney Thomas Wornom, Chief of the Special Prosecutions Bureau, and Executive Assistant District Attorney David Szuchman, Chief of the Investigation Division. Elder Abuse Coordinator Melanie Chan and Supervising Financial Investigator Peter Chicola assisted with the investigation.
District Attorney Vance thanked NYPD Detective Walter Lynch, from the Midtown North Precinct, and Michael Reich, Esq., on behalf of the Queens County Public Administrator.
Defendant Information:
BARRY PALCZEWSKI, D.O.B. 6/4/1958
Oyster Bay, NY
Charges:
Grand Larceny in the First Degree, a class B felony, one count
Forgery in the Second Degree, a class D felony, 12 counts
Criminal Possession of a Forged Instrument in the Second Degree, a class D felony, 12 counts
[1] The charges contained in the indictment are merely allegations, and the defendant is presumed innocent unless and until proven guilty.