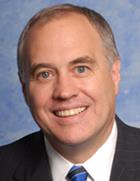 DiNapoli Announces Support for Fiscal Stress Early Warning System
New York State Comptroller Thomas P. DiNapoli today announced support from officials from across the state for his new Fiscal Stress Monitoring System. Last Tuesday, DiNapoli announced fiscal stress scores for more than 1,000 local communities, based on 23 fiscal and environmental indicators. Two dozen communities, including eight counties, three cities and 13 towns, were designated as fiscally stressed under his system.
"Local communities are facing a new fiscal reality that is forcing some to walk a fine line to stay in the black," DiNapoli said. "By presenting a realistic picture of the economic and budgetary challenges facing our local communities, corrective actions on the local or state level can be taken to avoid a fiscal crisis. My system also provides the public an objective analysis they can use to participate in local financial decision-making.
"Since we announced fiscal stress scores, we have received positive feedback from officials and the public. I hope this early warning system generates important discussions about long-term planning, effective use of resources and much more."
What officials are saying:
"If State Comptroller DiNapoli's fiscal monitoring process had been in place in the early 1970s, New York City would not have faced the imminent prospect of bankruptcy in 1975," said Former New York State Lieutenant Governor Richard Ravitch.
"Comptroller DiNapoli's Fiscal Stress Monitoring System is a real step forward in the growing statewide conversation about the looming municipal financial crisis," saidFormer State Assemblyman Richard Brodsky. "As the Comptroller refines the evaluation system and publicizes the results it will become clear that we are facing a systemic challenge and that government officials, taxpayers, labor organizations and advocates need to be convened to examine the realities and consider responses. This will not be easy. The choices available are painful. But we cannot postpone the day of reckoning and the information provided by monitoring system will be crucial to these efforts."
"Comptroller DiNapoli's fiscal stress reports are shedding more light on the financial problems facing municipalities, large and small, across New York State," said Syracuse Mayor Stephanie Miner. "His reports also are raising awareness of the multiple causes of this challenging fiscal climate, including operating deficits, escalating fixed costs like pension and health care bills and the costs incurred by various state mandates. The entire picture the Comptroller is presenting is helpful as we advocate for changes in state policy that impact us all at the local level."
"State Comptroller DiNapoli clearly understands the challenges facing our local communities," said Elmira Mayor Susan Skidmore. "His monitoring system is an innovative approach to shedding light on the budgetary and demographic problems facing our local governments. It also allows local officials to understand how they compare to others struggling with similar problems. This system reveals important issues that many communities are trying to address and gets the facts in front of taxpayers."
"Many of New York's local governments are facing the most challenging fiscal environment since the Great Depression," said Niagara Falls Mayor Paul Dyster. "By implementing a comprehensive fiscal monitoring system, those of us on the front lines are better equipped to make appropriate financial decisions based on our specific budget circumstances. State Comptroller DiNapoli should be commended for his leadership in this area and for working with local officials to develop long-term solutions."
"This is an smart diagnostic tool that can help local communities take their fiscal temperatures," said Ulster County Comptroller Elliot Auerbach. "State Comptroller DiNapoli has demonstrated again that his office is there to help and provide guidance for local officials facing difficult budgeting choices."
"This fiscal monitoring system is like a stress test for municipalities and school districts," said Buffalo Comptroller Mark J.F. Schroeder. "The sooner we know about potential problems, the sooner we can address them, and the more effective our solutions will be. Just now emerging from a decade under a control board, the people of Buffalo know how devastating a fiscal crisis can be. This monitoring system will help prevent such catastrophic scenarios from occurring in communities across the state."
"There is no easy fix to the historic fiscal challenges facing many of our communities today," said Westchester County Board of Legislators Chairman Ken Jenkins. "The conditions under which fiscal stress develops are varied and complex, but many local communities are struggling to overcome a set of shared issues. State Comptroller DiNapoli's new fiscal stress scoring system is thorough and takes into account those many factors that can cause a municipality to go over a fiscal cliff."
"Although no two communities are alike, this fiscal scoring system demonstrates many communities are facing the same hurdles when it comes to fiscal stress," saidLong Beach City Manager Jack Schnirman. "Thankfully, Comptroller DiNapoli has developed a valuable tool that will help identify problems before it's too late. This type of in-depth review will be vital to our long-term planning."
"I commend Comptroller DiNapoli's office for creating a tool for assessing the financial health of our municipalities," said Albany City Treasurer Kathy Sheehan. "We need to ensure that policy-makers use this information to begin to address the significant fiscal challenges we are facing, particularly in our urban centers."
"State Comptroller DiNapoli's new early warning system provides local officials and residents with an objective fiscal score that measures their financial health," said Franklin County Manager Thomas Leitz. "The system was clearly developed by experts who understand the complexity of local government finances and the challenges we face. This analysis is an invaluable road map for policy and budget decisions."
"Comptroller DiNapoli's fiscal stress monitoring system is a useful tool for local governments to not only determine the presence of fiscal stress in their communities, but also the degree of such stress and the key factors that are contributing to it," said Peter Baynes, executive director, New York Conference of Mayors. "This information will not only help municipal officials in the development of strategies and solutions, but more importantly will provide a framework that our state leaders and policy makers can and should use to provide the reform and relief that is essential to local government sustainability."
"The initial round of fiscal stress monitoring by the State Comptroller's Office has identified 12 towns that are experiencing some level of fiscal distress; this represents 1 percent of all towns in the state," said Gerald K. Geist, executive director, Association of Towns of the State of New York. "In light of recent fiscal conditions, the new tax cap and a lack of significant mandate relief for towns, it is not surprising that a few towns are facing tough fiscal situations. The Association of Towns supports the Comptroller's efforts to identify and assist municipalities that are confronting budgetary pressures. The Comptroller's Office has been a long-term partner with the Association in presenting fiscal training courses to municipalities across the state; we look forward to continuing that relationship for the betterment all towns."
"We support the efforts of the State Comptroller DiNapoli to assist local governments in identifying areas of fiscal stress," said Maura Ryan, executive director of the New York State Government Finance Officers' Association. "As an association dedicated to promoting quality financial management, we encourage government finance officers and governing boards to utilize the vast array of financial data available to make well-reasoned decisions to help municipalities address current and future financial challenges. We thank Comptroller DiNapoli for the opportunity to review and provide substantive feedback on the fiscal stress monitoring system, and look forward to continuing to partner with OSC to develop constructive tools to assist local governments in their financial planning."
"The very real fiscal challenges facing schools and local governments across our region, and much of the state, are of concern to all who live and work here," saidRobert Simpson, president, CenterState Corporation for Economic Opportunity in Syracuse. "Comptroller DiNapoli's new fiscal stress monitoring system is an important step in identifying the communities that are in greatest need and working towards sustainable solutions."
"We support State Comptroller DiNapoli's efforts to assist local governments and taxpayers identify areas of fiscal stress," said Al Samuels, president and CEO, Rockland Business Association. "This fiscal stress system will help localities examine their finances and provide early intervention to those communities that need it most. Had this system been in place earlier, it might have helped my own community avoid the fiscal stress it now faces."