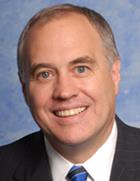 DiNapoli Finds Questionable Charges for Rochester Special Education Provider
The Norman Howard School (NHS), a Rochester-based special education provider, submitted more than $200,000 in improper charges over a three-year period, mostly for salaries that went to uncertified teachers, according to an audit released yesterday by New York State Comptroller Thomas P. DiNapoli.
"Children needing special education services are getting shortchanged by contractors who are cutting corners and reaping the benefits of lax state oversight," DiNapoli said. "There must be greater accountability in the spending of public money for special education services."
NHS serves about 130 students with learning disabilities in grades 5 through 12. The students come from 38 school districts in western New York. The districts pay tuition and fees to NHS using rates set by SED which reimburses the school districts for a portion of the tuition charges they pay. For the three fiscal years ended June 30, 2011, NHS reported costs totaling $11.3 million for the program covered by the audit.
DiNapoli's auditors disallowed a total of $208,305 in costs that were unnecessary or unallowable, or were not correctly reported to the State Education Department (SED). For example, auditors flagged $170,325 in compensation for uncertified teachers and teachers' assistants. State education law requires that special education instruction be provided by individuals who are appropriately certified, licensed and qualified. DiNapoli's auditors also questioned personal services costs totaling $67,295 for two employees who did not have the required professional certifications during portions of the audit period.
Auditors disallowed another $30,000 in overstated mortgage interest costs and $7,980 in contracted direct care expenses for a horseback riding program that were not necessary for the school's special education program. Further, auditors questioned $21,729 in costs for a contracted "pack, paddle and ski" physical education program that might no longer be necessary.
DiNapoli recommended:
SED review the disallowances, make the appropriate adjustments to the costs reported by NHS, and reduce NHS reimbursement rates as appropriate.
NHS ensure that the reporting of reimbursable expenses complies with SED requirements and that professional employees have the certifications required for the positions they hold.
SED officials generally agreed with the audit's findings. For a copy of the full report, including the school's response, visit:http://www.osc.state.ny.us/audits/allaudits/093013/12s18.pdf
DiNapoli has identified fraud and improper use of funds in a recent series of audits of special education providers. There have been several criminal referrals, felony arrests, criminal convictions and hundreds of thousands of dollars in restitution made as a result of the audits. In total, 30 special education contractors have been or are being audited.
The Comptroller's recent audit of SED's fiscal and program oversight of special education providers found that the agency has not conducted any on-site provider audits since 2007.
In the closing week of this year's official session, the legislature passed legislation mandating audits of every preschool special education services program provider in the state by the Comptroller's Office. The legislation, a program bill of the Office of the State Comptroller sponsored by Sen. John Flanagan (S.5568-A) and Assemblywoman Catherine Nolan (A.7302-A), also tightens weaknesses in the program, including how students are evaluated and placed in programs, and how reimbursement is calculated. DiNapoli is urging the legislation be signed into law.
SED oversees special education programs for students with disabilities between the ages of 3 and 21. In addition to services provided by local school districts, these programs include services delivered to about 75,000 students by more than 300 for-profit and not-for-profit entities at an annual state cost of $1.3 billion.
For a copy of that report, visit:
http://osc.state.ny.us/audits/allaudits/093013/12s103.htm