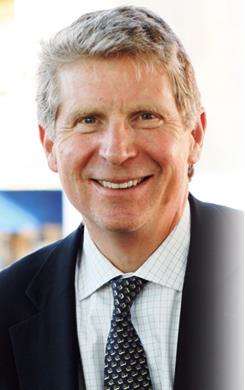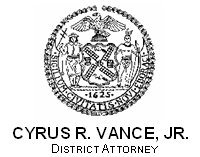 DISTRICT ATTORNEY VANCE ANNOUNCES INDICTMENT OF FOUNDER AND CEO OF DEFUNCT PARK AVENUE BANK FOR DEFRAUDING INVESTORS
Muhammad Saleem Claimed he was Founding a Sharia-Compliant Bank in Manhattan
Last week, Manhattan District Attorney Cyrus R. Vance, Jr., announced the indictment of MUHAMMAD SALEEM, 69, for defrauding at least six potential investors between 2005 and 2011 of more than $375,000. The defendant told potential investors that he needed funds to start the first Sharia-compliant bank in the United States. SALEEM is charged in New York State Supreme Court with Scheme to Defraud, Grand Larceny and Securities Fraud.[1]
"Using religious law as a pretext for stealing from investors is particularly deplorable," said District Attorney Vance. "Investments can be risky, but fraud is not a legitimate part of the equation. My Office will continue to investigate and root out those who seek to enrich themselves personally through fraud."

According to the charges and statements made in court, from approximately June 2005 through approximately November 2011, MUHAMMAD SALEEM traded on his experience as a founder of the now-defunct Park Avenue Bank to persuade friends and associates to invest hundreds of thousands of dollars to support or found at least two fictitious banks.

Between 2005 and 2011, SALEEM persuaded at least six investors to give him funds ranging from $12,500 to $100,000 each, to invest in various legitimate and fictitious entities, including a Middle Eastern bank called Al Mal Capital PSC, a non-existent Bahrain-based bank called Liberty Islamic Bank, and the U.S. Founders Group, an entity SALEEM claimed would be the first Sharia-compliant bank in the United States. Each time a victim-investor gave money to SALEEM, he is charged with quickly draining the funds for personal expenses, including credit card bills, rent, cash withdrawals, and $27,800 to pay for his daughter's wedding.

SALEEM is also charged with misleading investors by inflating the then-current capitalization of the U.S. Founders Group and promising additional outside investment of more than $200 million from a Middle East investment group, dependent on the U.S. Founders Group securing a charter from the U.S. Comptroller of the Currency. The defendant used the proceeds in the U.S. Founders Group account only for personal expenses or to repay prior investors. Investors were repeatedly misled into believing that no money had been spent from the U.S. Founders Group account.

Assistant District Attorney Brian Kudon is prosecuting this case, under the supervision of Assistant District Attorneys Judy Salwen and Archana Rao, Deputy Chiefs of the Special Prosecutions Bureau and Assistant District Attorney Tom Wornom, Chief of the Special Prosecutions Bureau. Senior Rackets Investigator Patrick McKenna assisted with the investigation. Trial Preparation Assistants Anne McGrath and Michelle Hershkowitz assisted with the case.

Defendant Information:

MUHAMMAD SALEEM, D.O.B. 10/10/1943
Larchmont, NY

Charges:
Grand Larceny in the Second Degree, a class C felony, 3 counts
Scheme to Defraud in the First Degree, a class E felony, 1 count
Securities Fraud, a class E felony, 3 counts
[1]The charges contained in the indictment is merely an allegation, and the defendant is presumed innocent unless and until proven guilty.