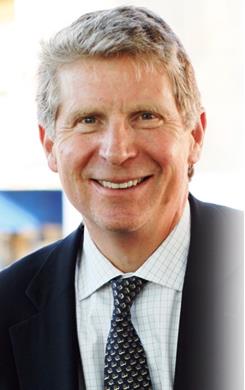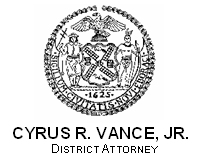 DA VANCE ANNOUNCES INDICTMENTS OF TWO MAJOR COUNTERFEIT CHECK RINGS THAT USED POST OFFICE BANKING INFORMATION TO STEAL FROM JP MORGAN CHASE
Manhattan District Attorney Cyrus R. Vance, Jr., recently announced the indictments of 26 defendants from two separate groups for manufacturing more than $1 million in counterfeit checks over the course of five months. The defendants printed the United States Postal Service's (USPS) banking information on fake checks, and then deposited those checks and withdrew more than $640,000 from JP Morgan Chase bank accounts. The defendants are charged with Grand Larceny in the Second Degree and Grand Larceny in the Third Degree.
"A hidden banking loophole led to a significant fraud against the U.S. Postal Service," said District Attorney Vance. "More than two dozen individuals are accused of using a federal government agency and a major financial institution to steal hundreds of thousands of dollars over the course of one summer. My Office will continue to aggressively prosecute scam artists and bring them to justice."
Special Agent in Charge James T. Hayes Jr. of U.S. Homeland Security Investigations New York said: "The 26 defendants arrested today are alleged to have stolen hundreds of thousands of dollars from various bank accounts by committing fraud and identity theft. These charges are a reminder that fraud and identity theft are not victimless crimes and individuals who attempt to commit these crimes face significant penalties as a result of their criminal activity."
Special Agent in Charge Steven G. Hughes of the U.S. Secret Service, New York Field Office, said: "This investigation is another example of the power of agency partnerships at every level in combating financial fraud and identity theft. These arrests should serve as a reminder to criminals that law enforcement will continue to pursue them in order to preserve the financial integrity of innocent Americans."
Inspector-in-Charge Philip R. Bartlett of the U.S. Postal Inspection Service said: "Criminals should take note that Postal Inspectors along with their law enforcement partners will vigorously pursue and bring to justice anyone who commits a crime against the United States Postal Service."
According to documents filed in court and statements made on the record in court, from April 2012 through August 2012, the defendants obtained USPS money orders, either by purchasing the orders themselves or through other means. They copied the USPS's routing number and serial numbers on those orders, and printed them onto more than $1 million in counterfeit checks. They deposited those checks into approximately 200 different JP Morgan Chase bank accounts, and then made withdrawals of more than $640,000.
The defendants are charged with playing different roles in the fraud, including account holders, recruiters of account holders, depositors of counterfeit check, purchasers of money orders, and cashers of money orders. JAMMARI WAITE, a/k/a "KARTEL," 25, is accused of being the ringleader of one of the groups.

• Recruiters of account holders: Some defendants recruited JP Morgan Chase account holders to turn over their debit cards and PIN numbers in exchange for a promise of money. They include: ALEXIS COLLIER, 20, STANLEY RAMIREZ, 23, and WAYNE HOILETT, 21.
• Account holders: The defendants who allowed their accounts to be used to negotiate counterfeit checks include: MAEGAN DOUGLAS, 21, ERICA POWELL, 24, YASMINE RUFFIN, 20, ODINGO MELVILLE, 23, ANDREA CEDENO, 21, and KRISTINE VELASQUEZ, 21.
• Depositors: Other defendants deposited counterfeit checks using the account holders' debit cards to make after-hour ATM deposits at JP Morgan Chase bank locations. They include: ESRON MURRELL, 23, OSWALD MAIS, 23, JAMMARI WAITE, 25, KADEEM FLETCHER, 22, DAJAHN MCBEAN, 18, JEREMY BAKER, 20, and DAIJAN PALMER, 20.
• Callers: Some defendants called into several of those accounts to check the balance available for withdrawal. They include: DONAVON HENRIQUEZ, 22, LLOYD SMITH, 23, WAITE, BAKER, PALMER, and MURRELL.
• Withdrawers of cash and purchasers of money orders: The day after the deposits, some defendants visited ATMs and withdrew cash from the accounts. Defendants also visited USPS locations and purchased money orders using the account holders' debit cards. They include: MAIS, WAITE, FLETCHER, ROVEN SAINT-JOUR, 23, MCBEAN, BAKER, and PALMER.
• Cashers of money orders: After the purchase of money orders, defendants cashed the money orders at Post Office locations to convert the stolen proceeds into cash. They include: SAINT-JOUR, AKEEM WALLACE, 22, KIMBERLY PINNOCK, 20, SMITH, RAMIREZ, KERVIN AUGUSTIN, 26, TRACEY LOUISSAINT, 24, NADRA CHOUTE, 24, NYASIA BROWN, 20, and TIFFANY POMMELLS, 23.
Assistant District Attorneys Daniel Garnaas-Holmes and Patricia O'Connor are handling the prosecution of this case, under the supervision of Brenda Fischer, Chief of the Cybercrime and Identity Theft Bureau, and Executive Assistant District Attorney David M. Szuchman, Chief of the Investigation Division. Investigative Analysts Meredith Foster and Michelle Moy, Senior Investigator Jason Malone, and Supervising Investigator Robert Muldoon provided assistance in the investigation.
District Attorney Vance thanked Special Agent Matthew Wagner and Special Agent-in-Charge Steve Hughes of the United States Secret Service; Special Agent Todd Kowalski of the Department of Homeland Security, Homeland Security Investigations; Inspector Jason O'Day of the United States Postal Inspection Service; the New York City Police Department; and investigators at JP Morgan Chase for their assistance in the case.
Defendant Information:
INDICTMENT # 1
JAMMARI WAITE, D.O.B. 11/22/1988
Brooklyn, NY
Charges:
• Grand Larceny in the Second Degree, a class C felony, 1 count
AKEEM WALLACE, a/k/a "MIKEY," D.O.B. 8/31/1991
Brooklyn, NY
Charges:
• Grand Larceny in the Second Degree, a class C felony, 1 count
ROVEN SAINT-JOUR, D.O.B. 12/28/1990
Brooklyn, NY
Charges:
• Grand Larceny in the Second Degree, a class C felony, 1 count
KADEEM FLETCHER, D.O.B. 5/4/1991
Brooklyn, NY
Charges:
• Grand Larceny in the Second Degree, a class C felony, 1 count
OSWALD MAIS, a/k/a "OZZI," D.O.B. 2/24/1990
Dallas, TX
Charges:
• Grand Larceny in the Second Degree, a class C felony, 1 count
ESRON MURRELL, a/k/a "EZZY," D.O.B. 10/4/1990
Brooklyn, NY
Charges:
• Grand Larceny in the Second Degree, a class C felony, 1 count
KIMBERLY PINNOCK, 12/14/1993
Brooklyn, NY
Charges:
• Grand Larceny in the Second Degree, a class C felony, 1 count
LLOYD SMITH, D.O.B. 12/8/1990
Brooklyn, NY
Charges:
• Grand Larceny in the Second Degree, a class C felony, 1 count
STANLEY RAMIREZ, a/k/a "SPANISH RICO," D.O.B. 11/1/1990
Brooklyn, NY
Charges:
• Grand Larceny in the Second Degree, a class C felony, 1 count
WAYNE HOILETT, a/k/a "WAYNE SUTHERLAND," D.O.B. 2/8/1992
Brooklyn, NY
Charges:
• Grand Larceny in the Second Degree, a class C felony, 1 count
DONAVON HENRIQUEZ (both indictments), D.O.B. 9/12/1991
Brooklyn, NY
Charges:
• Grand Larceny in the Second Degree, a class C felony, 1 count
MAEGAN DOUGLAS, D.O.B. 7/11/1992
Brooklyn, NY
Charges:
• Grand Larceny in the Third Degree, a class D felony, 1 count
ERICA POWELL, D.O.B. 01/30/1989
Brooklyn, NY
Charges:
• Grand Larceny in the Third Degree, a class D felony, 1 count
YASMINE RUFFIN, D.O.B. 7/3/1993
Brooklyn, NY
Charges:
• Grand Larceny in the Third Degree, a class D felony, 1 count
ANDREA CEDENO, D.O.B. 1/10/1992
New York, NY
Charges:
• Grand Larceny in the Third Degree, a class D felony, 1 count
ODINGO MELVILLE, D.O.B. 11/2/1990
Brooklyn, NY
Charges:
• Grand Larceny in the Third Degree, a class D felony, 1 count
KRISTINE VELASQUEZ, D.O.B. 12/31/1991
Bronx, NY
Charges:
• Grand Larceny in the Third Degree, a class D felony, 1 count
INDICTMENT #2
DAIJAN PALMER, D.O.B. 4/14/1993
Brooklyn, NY
Charges:
• Grand Larceny in the Second Degree, a class C felony, 1 count
DAJAHN MCBEAN, D.O.B. 8/19/1995
Brooklyn, NY
Charges:
• Grand Larceny in the Second Degree, a class C felony, 1 count
Charge(s):
KERVIN AUGUSTIN, D.O.B. 4/23/1987
Brockton, MA
Charges:
• Grand Larceny in the Second Degree, a class C felony, 1 count
TRACEY LOUISSAINT, D.O.B. 4/27/1989
Brooklyn, NY
Charges:
• Grand Larceny in the Second Degree, a class C felony, 1 count
NADRA CHOUTE, D.O.B. 5/18/1989
Brooklyn, NY
Charges:
• Grand Larceny in the Second Degree, a class C felony, 1 count
NYASIA DERRA BROWN, D.O.B. 9/16/1993
Brooklyn, NY
Charges:
• Grand Larceny in the Second Degree, a class C felony, 1 count
JEREMY BAKER, D.O.B. 7/23/1993
Brooklyn, NY
Charges:
• Grand Larceny in the Second Degree, a class C felony, 1 count
ALEXIS COLLIER, D.O.B. 9/20/1993
Queens, NY
Charges:
• Grand Larceny in the Third Degree, a class D felony, 1 count
• Tampering with Physical Evidence, a class E felony, 1 count
TIFFANY POMMELLS, D.O.B. 4/4/1990
Brooklyn, NY
Charges:
• Grand Larceny in the Third Degree, a class D felony, 1 count