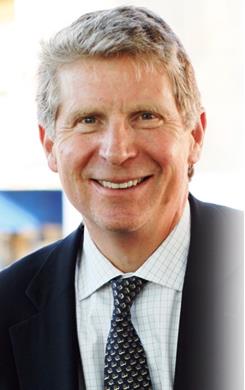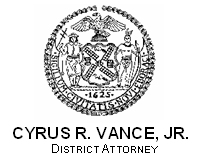 DA VANCE: BOOKKEEPER PLEADS GUILTY TO EMBEZZLING $1.4 MILLION FROM BROKER-DEALER FIRM
Manhattan District Attorney Cyrus R. Vance, Jr., recently announced the guilty plea of CARLOS SILVA, 31, for stealing more than $1.4 million from his former employer, Fator Securities LLC ("Fator"), by manipulating the firm's accounting system and writing hundreds of thousands of dollars of unauthorized checks to himself and diverting other third party checks to accounts controlled by him. The defendant pleaded guilty to Grand Larceny in the First Degree and is expected to be sentenced on February 26, 2014.
"Yet another trusted employee has been caught stealing from a Manhattan business," said District Attorney Vance. "The defendant took advantage of his position, as well as his employer's trust, to divert more than a million dollars in unauthorized checks to his own accounts and accounts controlled by him. Employers must always be on guard against fraud, whether committed against a company, or inside of it."
As admitted by the defendant's felony plea, in April 2010, SILVA began working as an operations analyst and bookkeeper for a broker-dealer firm called Fator, where he was responsible for processing payments for third party vendor services. In August 2012, SILVA became registered with FINRA and Fator as a Series 99 operations professional, a qualification that bestowed on him significant professional and regulatory responsibilities. Between July 2010 and February 2013, SILVA stole over $1.4 million from the company by accessing Fator's accounting system, often by discarding signed Fator checks made payable to various third parties, and replacing them with checks made payable to himself or an alias. To avoid detection, SILVA digitally switched the vendor check numbers with the numbers of checks he personally collected. In total, the defendant issued more than 100 checks to himself, at least 5 checks to an alias, and diverted approximately 90 checks intended for vendors and contractors of the firm to accounts controlled by SILVA, culminating in the theft of more than $1.4 million from the firm.
Assistant District Attorneys Kenn Kern, Deputy Chief of the Cybercrime and Identity Theft Bureau, and Alexandra Lane, of Trial Bureau 30, are handling the prosecution of the case, under the supervision of Brenda Fischer, Chief of the Cybercrime and Identity Theft Bureau, Eugene Porcaro, Chief of Trial Bureau 30, and Executive Assistant District Attorney David M. Szuchman, Chief of the Investigation Division and Karen Friedman-Agnifilo, Chief of the Trial Division. Senior Cybercrime Analyst Benjamin DiNapoli provided additional assistance with the case.
District Attorney Vance thanked Detectives Arthur Caddigan and Mark Grogan, of the Midtown South Detective Squad, for their assistance with the investigation. District Attorney Vance also thanked Fator and Miriam O. Hyman, Esq., for their cooperation and assistance with the case.
Defendant Information:
CARLOS SILVA, D.O.B. 6/2/1982
Fairfield, CT
Convicted:
Grand Larceny in the First Degree, a class B felony, 1 count