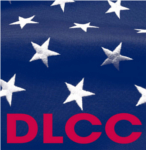 Lucas --

Democrat Mark Herring has been certified as the winner of the razor-thin Virginia Attorney General's race, winning by 163 votes. Defeated Republican Mark Obenshain is expected to seek a recount.

If Republicans lose again after the recount, the Richmond Times-Dispatch reports that the GOP-led legislature is laying the groundwork for a coup:
"Obenshain could initiate what state law calls a "contest" in which the 140-member legislature decides the attorney generalship by a majority vote. That would be a minimum of 71… There are 87 Republican legislators."
Democrats won this election, fair and square – Republicans handing this office to the losing candidate would be nothing less than an attack on Democracy.

Help show voters across the country that we're ready to hold Republicans accountable for outrageous schemes like these by donating $10 or more to the DLCC today!

Republicans tried every trick in the book to win this election – including last-minute voter purges and millions of dollars from Koch-funded groups – but they failed.

Don't let Republicans steal elections after they lose – please donate $10 or more today.

Sincerely,
Kevin Boyd
Regional Strategist
Democratic Legislative Campaign Committee

P.S. If Republicans go ahead with this attack on democracy, Mark Obenshain himself would get to vote on whether to steal his own election. Show Republicans we'll hold them accountable by donating $10 or more today.