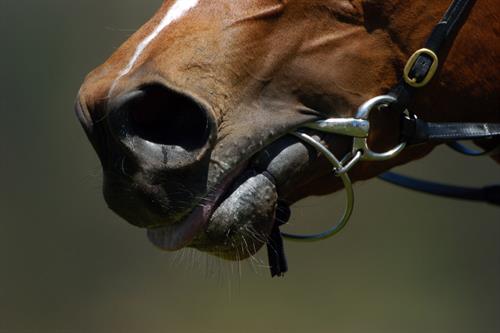 As Christine Shauger was trying to put a lead line on "Whiskey's" head, the horse jerked back and severely injured Robert Bloomer's hand.
When he later filed suit, Bloomer's personal-injury case ended up getting tossed by the Ulster County Supreme Court. And when the dispute reached the Appellate Division, Third Department, and the New York State Court of Appeals, both of those courts thought Bloomer's case couldn't survive because the guy wasn't able to show that the owner had knowledge of the animal's "vicious propensity."
(A horse's tendency to pull back its head when a person reaches for the animal's face or throat wasn't sufficiently indicative of such a propensity. Abnormal or atypical behavior was required.)
Now that's what Whiskey does to you.
To view a copy of the Court of Appeals' decision, please use this link: Bloomer v. Shauger