Stopped by chef Michael Schwartz's (eponymous) new restaurant at The Raleigh (South Beach, Florida).
exterior (patio/pool area) shot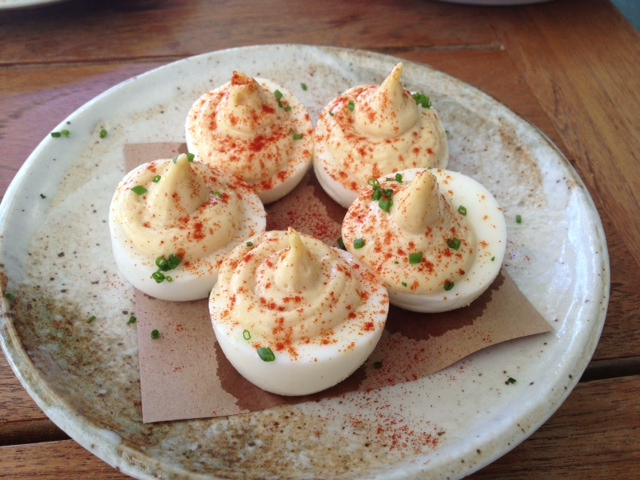 Sorry, but I fail to see the artistry in -- nor did I enjoy the taste of -- his deviled eggs. ($7) . They were bland, bland, bland.
(There's a reason this "dish" fell out of favor some 30 years ago.)
His shrimp toast (pictured below) struck me as overcooked and way too oily. ($6)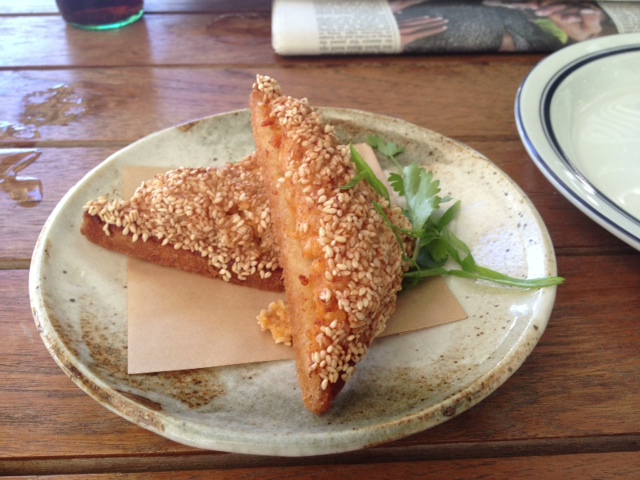 His "grilled pizza" (below) -- charred radiccchio, fig, trugole cheese -- disappointed. ( $17)
The figs were a bit gritty, and the slices came off "porky," go figure. (And, it was more of a flatbread, than a pizza.)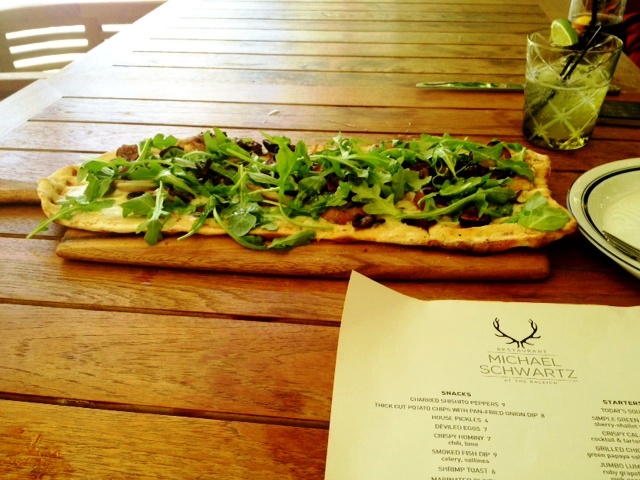 The saving grace was Hedy Goldsmith's dessert offerings.
On the menu you'll find a restaurant first: an entire pie a la mode ($36).
You get "a whole pie served family-style, with a pint of homemade ice cream."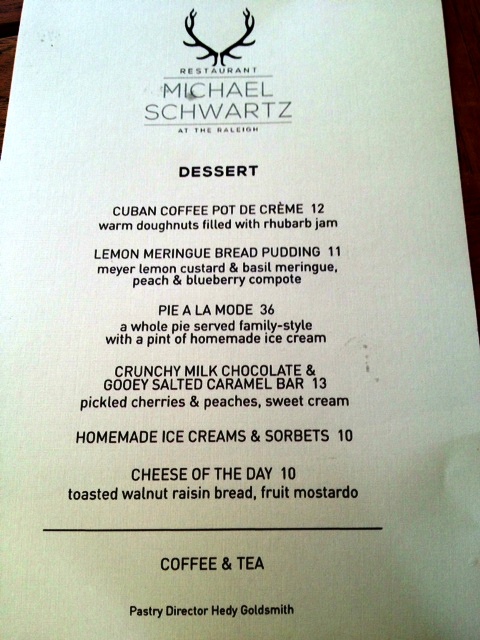 The "Crunchy Milk Chocolate & Gooey Salted Caramel Bar" (pictured below), comes with pickled cherries, peaches, and sweet cream. ($13).
Pricey, but sublime.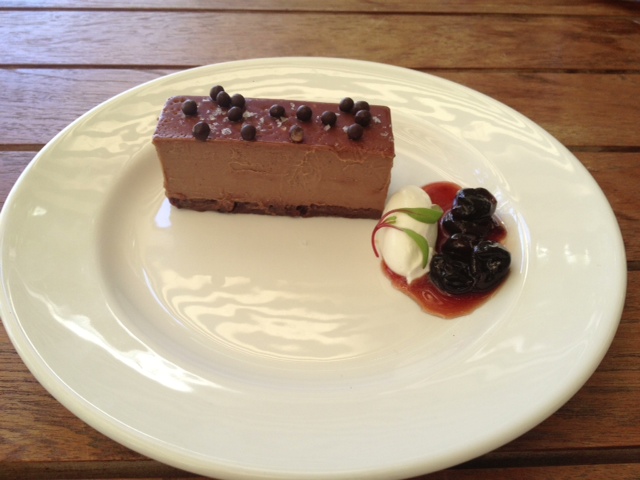 The view of the Raleigh's pool from the restaurant's outdoor seating area.