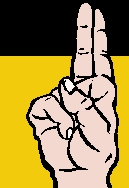 David Smith went to work for Multidyne, after he resigned from Meridian Technologies.
In letters sent to Smith and Multidyne, Meridian claimed that its former employee had "exploited" the company's trade secrets and was in violation of a non-compete covenant.
After he was let go by Multidyne, Smith sued Meridian, and the Nassau County Supreme Court ended up dismissing the case.
Since he had executed an enforceable non-compete agreement, the Appellate Division, Second Department, thought that Meridian's letters didn't amount to a wrongful act for which Smith could recover.
This is where those promises, promises end....

To view a copy of the Appellate Division's decision, please use this link: Smith v. Meridian Tech., Inc.