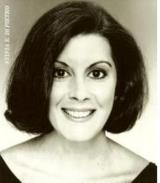 Congratulations to Sylvia E. Di Pietro, Esq. on her appointment as an Adjunct Assistant Professor of Law at Brooklyn Law School.
In January, Sylvia will be teaching a course on Elder Law.
Her two-credit course will survey the laws which govern the growing elder population, and will include an overview of issues faced by the elder law practitioner, including applicable ethical considerations and concerns.
Selected topics include the concept of capacity, Article 81 of the Mental Hygiene Law, the role of the guardian, court evaluator, attorney for the alleged incapacitated person, the practical aspects associated with bringing the contested and uncontested guardianship proceedings, powers of attorney, and Medicaid planning. Fact patterns and case studies involving constitutional issues, wills, trusts, estate planning and patients' rights will also be addressed.
Her class will also provide a "view from the bench," so students can expect participation by respected members of the judiciary.
The course satisfies the requirements for Part 36 list enrollment, within two years of completion, as a Court Evaluator or Guardian, and upon bar admission, as an Attorney for the AIP.
* * *