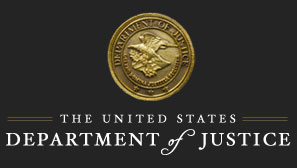 Former Massachusetts Scientist and Businessman Sentenced to Prison for Federal Grant Fraud
A former Massachusetts scientist and businessman was sentenced on Tuesday by U.S. District Judge Rya W. Zobel in Boston to one year and one day in federal prison for executing a fraud scheme involving a multi-million dollar federal research grant.
The sentence was announced by Assistant Attorney General Lanny A. Breuer of the Justice Department's Criminal Division; U.S. Attorney Carmen M. Ortiz for the District of Massachusetts; William P. Offord, Special Agent in Charge of the Internal Revenue Service, Criminal Investigation (IRS-CI) - Boston Field Office; and Theodore L. Doherty III, Special Agent in Charge of the New England Regional Office of the U.S. Department of Transportation, Office of Inspector General (DOT-OIG).
Christopher D. Willson also w as sentenced to six months of supervised release following his prison term. In addition, Willson was ordered to pay restitution of $100,000 to the Federal Transit Administration (FTA). Willson was convicted at trial in June 2011 of one count of conspiracy to defraud the United States and to commit wire fraud, six counts of wire fraud and four counts of false claims.
According to the evidence presented at trial, Willson was the chief scientist and senior vice president of a Pittsfield, Mass., company called EV Worldwide LLC (EVW). From 2000 through 2005, a federal earmark directed the FTA to transfer approximately $4.3 million to EVW through a regional transit agency called the Pioneer Valley Transit Authority (PVTA). The funds were used by EVW to develop an electric battery that would be used in public transit buses. The federal grant required EVW to match the federal funds, dollar-for-dollar, with its own resources. For every dollar EVW spent on the project, the company could seek up to 50 percent reimbursement from the FTA.
From 2004 through 2005, Willson submitted 10 fraudulent invoices in which he falsely claimed that EVW was matching the FTA funds, when in fact EVW was millions of dollars in debt and had nearly no other non-public source of funds. Evidence and testimony presented at trial also showed that Willson repeatedly contacted and met with U.S. Congressman John Olver's office and grant officials at the FTA and PVTA to discuss the company's claimed progress and federal grant funding, but he never informed them of the company's financial problems. As a result of this deception, Willson fraudulently obtained more than $700,000 in federal funds for EVW.
Willson used the money to pay himself approximately $100,000, to pay EVW's CEO Michael Armitage approximately $250,000 and to provide approximately $110,000 to fund a separate research company that he and Armitage had founded in Canada called Hydrogen Storage Media Inc., among other things.
In October 2010, Armitage pleaded guilty to one count of conspiracy, one count of false claims and one count of endeavoring to obstruct a federal audit, as well as other unrelated crimes. On Nov. 15, 2011, Armitage was sentenced by U.S. District Judge for the District of Massachusetts Michael A. Ponsor to 66 months in federal prison to be followed by five years of supervised release and was ordered to pay restitution of $4.2 million to the FTA and $215,138 to the PVTA.
The case was investigated by IRS-CI and the DOT-OIG. The Defense Contract Audit Agency also assisted with the investigation. The case is being prosecuted by Assistant U.S. Attorney Steven H. Breslow for the District of Massachusetts and Trial Attorney Edward J. Loya Jr. of the Criminal Division's Public Integrity Section