Got this e-mail, yesterday: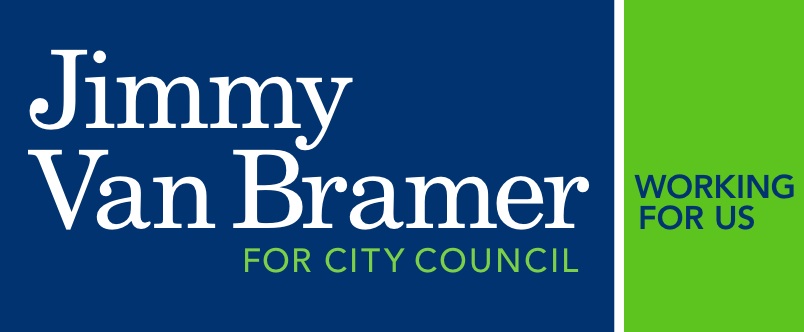 City Budget Update
This afternoon, the City Council voted to approve the $66 billion fiscal year 2012 budget for the City of New York. Given the economic realities facing our City some painful cuts were made, but I am pleased that many programs and services critical to our neighborhoods were saved.
As a result of the leadership of Speaker Quinn, Finance Chair Recchia, and the entire Council, thousands of teachers will not be laid off. Firehouses, including Blissville's Ladder 128, will remain open. A record $130 million was restored to libraries and cultural institutions, saving thousands of jobs and maintaining a minimum of 5 day library service with some community libraries staying open 6 days. As you may remember, 40 libraries citywide, and 14 in Queens, would have been closed entirely had the Council not worked to restore this funding. As a result of the Council's efforts, no libraries will close. In addition, we restored significant funding for after school programs, including for our P.S. 150 program which had been scheduled for elimination.
I am also pleased to announce that I have secured funding for numerous projects that will strengthen and improve our neighborhoods. This money is not mine to give away. It is your tax dollars that I have the privilege to allocate as your Council Member.
Some of the projects include:
· $250,000 toward a teen reading room at the Woodside Library and the Children's Room at the Broadway Library in Astoria - the same children's room I used as a kid
· $400,000 toward the cleanup and ultimate restoration of the Queensbridge Park Seawall
· $600,000 to renovate Noonan Playground in Sunnyside, including a rehab of the Rainbow sprinkler system so loved by the children who play there
· Nearly $1 million in capital projects for local schools, including money for computer rooms, smartboards, security cameras, and auditorium restorations
· $320,000 to alter plans at the Hunter's Point South Park where an artificial turf surface will be partially replaced with a sloping, natural grass courtyard
· $150,000 for sound abatement equipment in Long Island City to quiet an MTA vent for the 7 train
· $1,000,000 to complete the courtyard at the beautifully remodeled Museum of the Moving Image (thank you Speaker Quinn!)
· $100,000 for the Jacob Riis Queensbridge Senior Center, including air conditioning upgrades and remodeling of restroom facilities
· $250,000 for upgrades to the security system at the Woodside Houses
Once again this year, I am privileged to be able to fund numerous organizations that provide much needed programs and services to people in our district.
Among the highlights are:
· Nearly $200,000 to senior programs, including funding to Woodside Senior Center, Jacob Riis Settlement House/Queensbridge Senior Center, Ravenswood Senior Center, New York Irish Center, India Home, Samaritan Village, the Big Six NORC, and Sunnyside Senior Center;
· Funding for the Queens Economic Development Corporation for maintaining the multi-use small business incubator in Long Island City;
· Funding to Woodside on the Move to continue its great concert series in Windmuller Park, the tenant and housing assistance project of Western Queens, and their adult literacy programming
· Our free, district-wide anti-graffiti hotline and cleanup program will continue for a second year
· Nearly $50,000 to our tenant and civic associations, including the Queensbridge, Ravenswood, and Woodside Houses Tenant/Resident Associations, the Dutch Kills Civic Association, and United Forties Civic Association
· Over $50,000 to cultural organizations, including programming for the Chocolate Factory, Thalia Spanish Theatre, Flux Factory, Dance Entropy, EarSay, the Queens Museum of Art, Queens Theater in the Park, and Socrates Sculpture Park
· Funding for youth sports leagues, including St. Raphael's, Corpus Christi, and St. Mary's Winfield and the Long Island City YMCA's programming
· $100,000 for maintaining the LaGuardia Community College's Archives
· The East River Development Alliance's College Access Program for students in low-income families
· The Sunnyside/Woodside Boys & Girls Club for their summer programming for area youth
· Over $50,000 in funding for our parks organizations for the Friends of both Sunnyside Gardens Park and Queensbridge Park
· Local LGBT programs, including Queens Community House - Generation Q, Make the Road New York's LGBTQ Justice Project, and Senior Action in a Gay Environment
· Organizations that serve our diverse communities, including Emerald Isle Immigration Center, South Asian Youth Action, and Asian & Pacific Islander Coalition on HIV/AIDS.
I would like to thank Speaker Christine Quinn, Finance Committee Chair Domenic Recchia and my colleagues for their tireless efforts to restore so many of the cuts that provide essential services throughout the City of New York.
Finally, the work that you did - coming to rallies, sending petitions, and calling my office - really did make a difference. Thank you for making your voice heard and being an active participant in government.
As always, feel free to contact my office at (718) 383-9566 with any questions or concerns about the budget or any other matter I can be of assistance with.
Jimmy Van Bramer