BP MARKOWITZ CUTS RIBBON, SAMPLES THE "MARTY MARKOWITZ" SANDWICH AT GRAND OPENING OF GOLD COAST DELI IN BAY RIDGE
On Thursday, July 28, Brooklyn Borough President Marty Markowitz stopped by the grand opening and ribbon cutting of Gold Coast Delicatessen, a classic New York deli serving traditional Jewish dishes, local Italian favorites and blue plate specials. Among the menu items is the "Marty Markowitz": roasted turkey, corn beef, pastrami and coleslaw on rye.
Owners Ted Mann (the recently reunited, long-lost son of rocker Ted Nugent) and Michael Esposito serve up everything from pastrami and chopped liver to kasha varnishkes and beef hot dogs in a 70-seat eatery and bar decorated in old school subway tiled walls, black-and-white tiled floors, vintage communal tables and a glass-enclosed porch.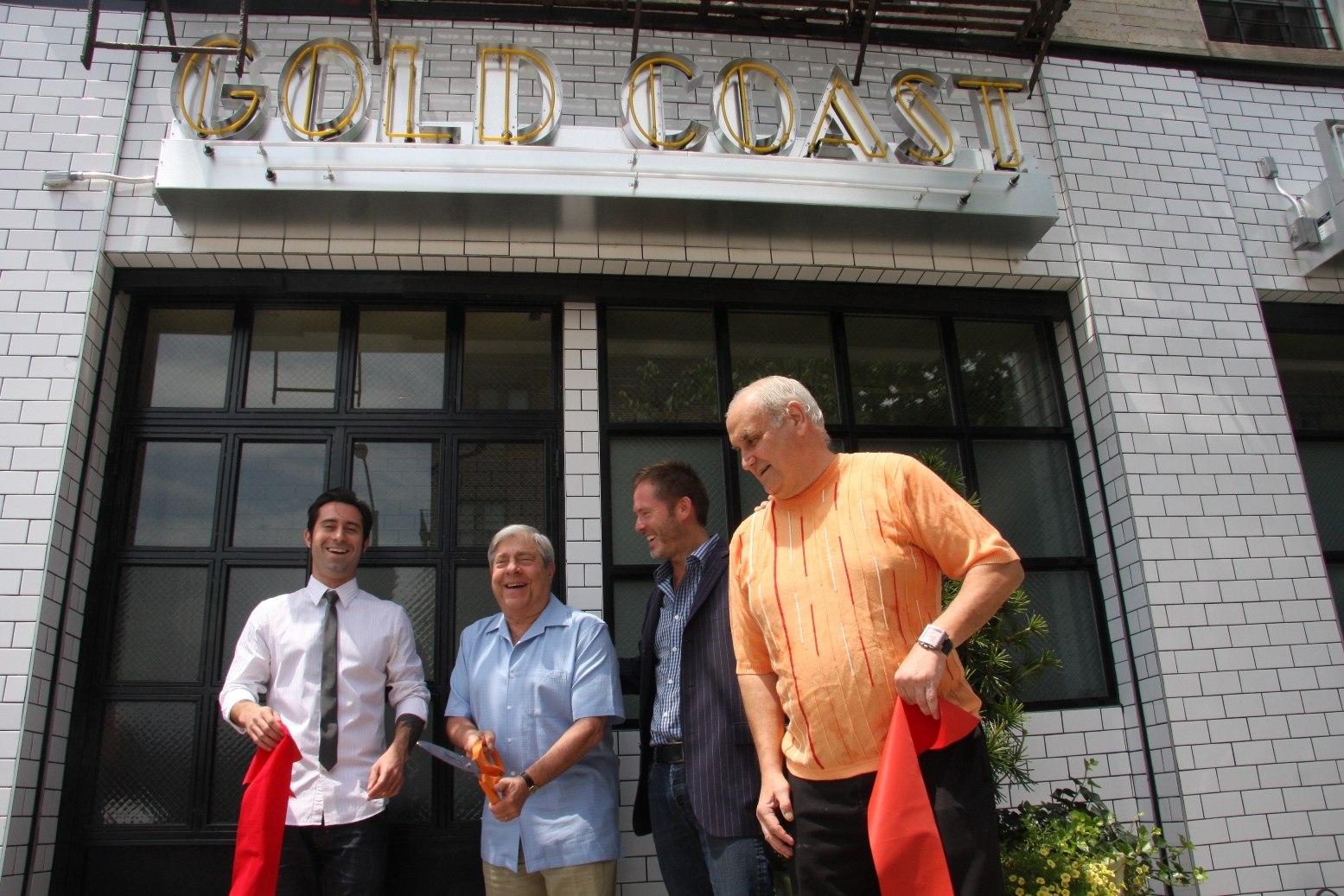 Cutting ribbon at grand opening of Gold Coast are (left to right) Michael Esposito, BP Markowitz, Ted Mann and Artie Maresca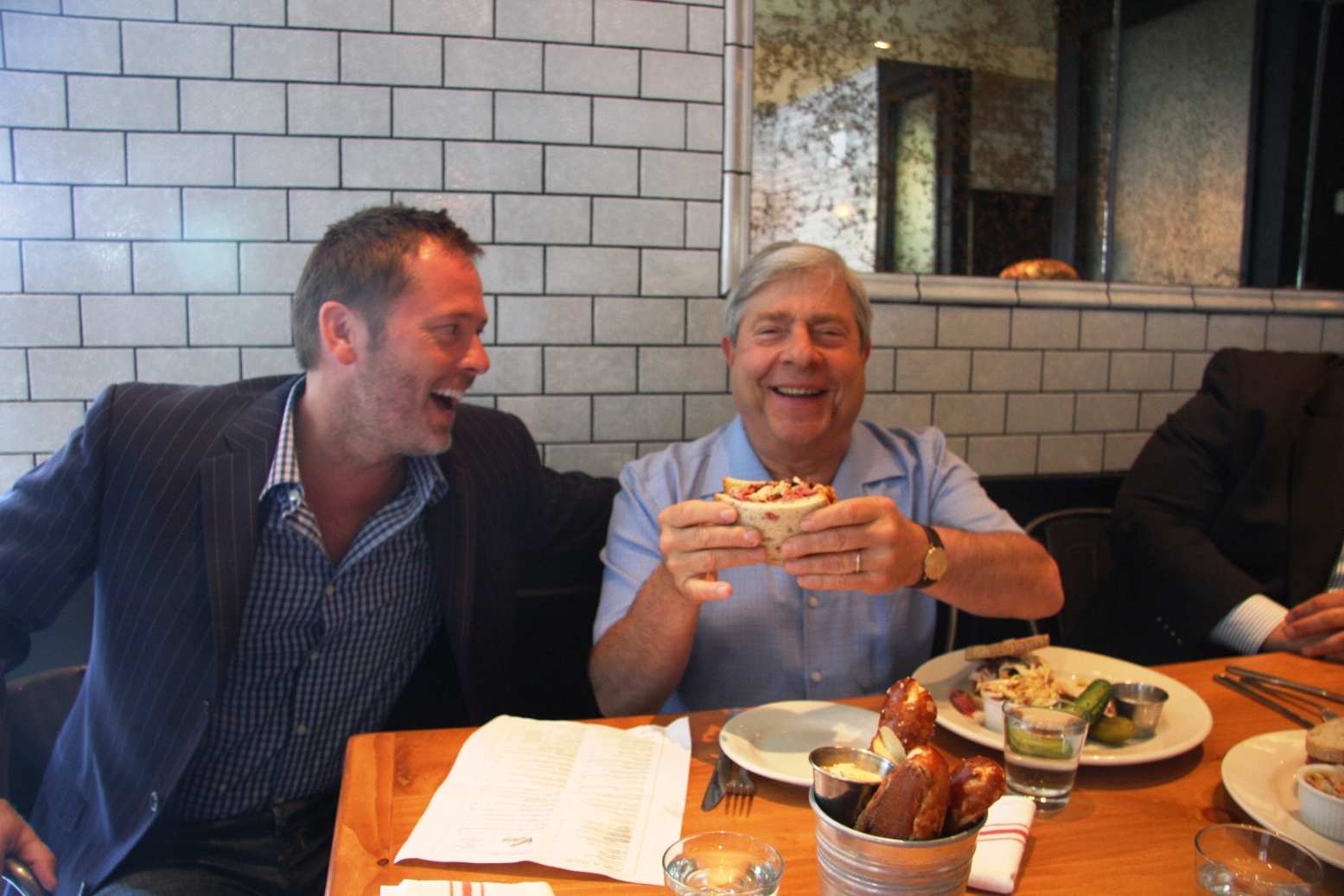 BP Markowitz enjoying his namesake sandwich at Gold Coast as owner Ted Mann looks on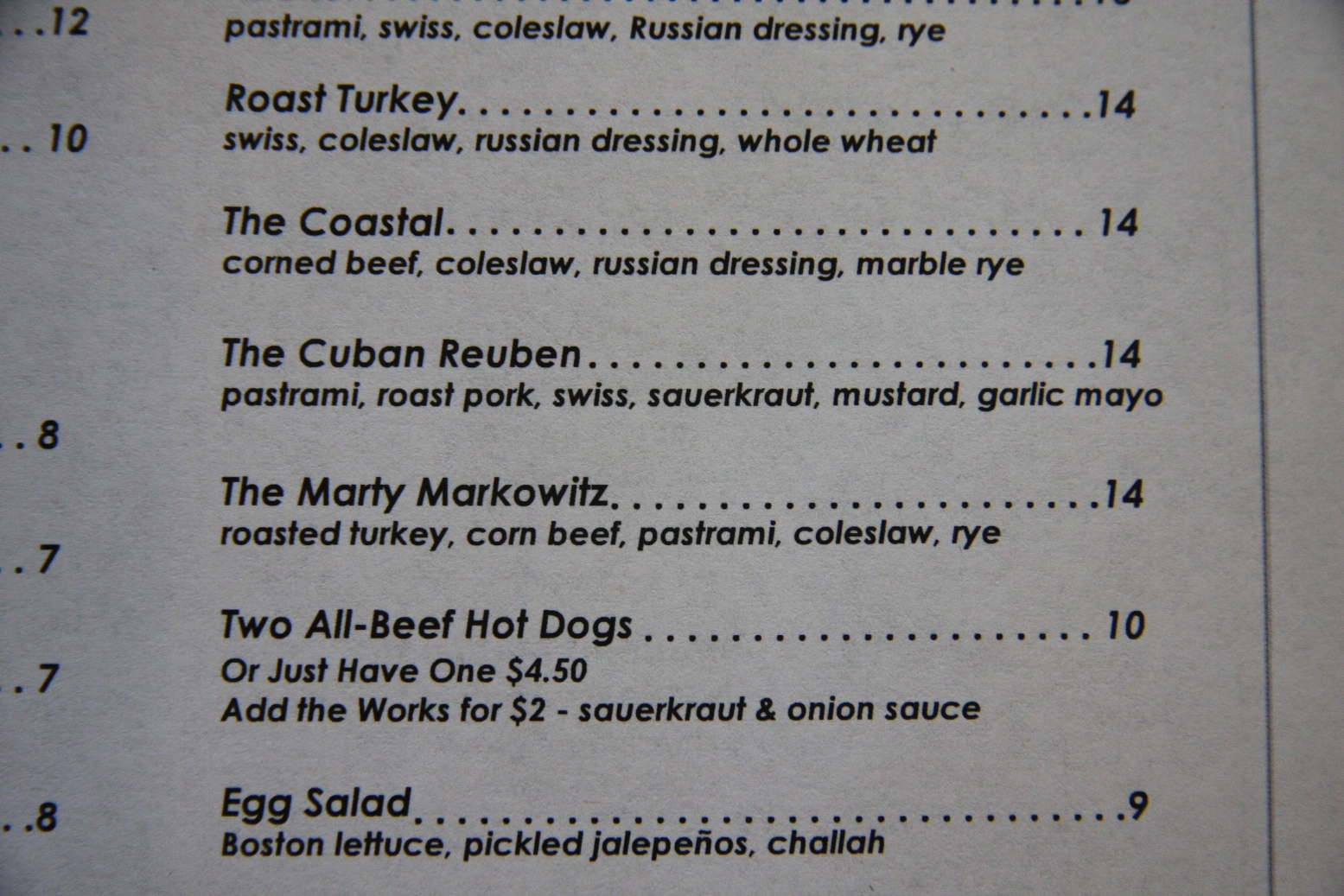 Gold Coast menu showing the "Marty Markowitz" sandwich
Photos by Mark Zustovich