BP MARKOWITZ, DHS COMMISSIONER DIAMOND ACCEPT KOREAN DRY CLEANERS ASSOCIATION'S UNCLAIMED CLOTHING FOR HOMELESS INDIVIDUALS IN BROOKLYN, NEW YORK CITY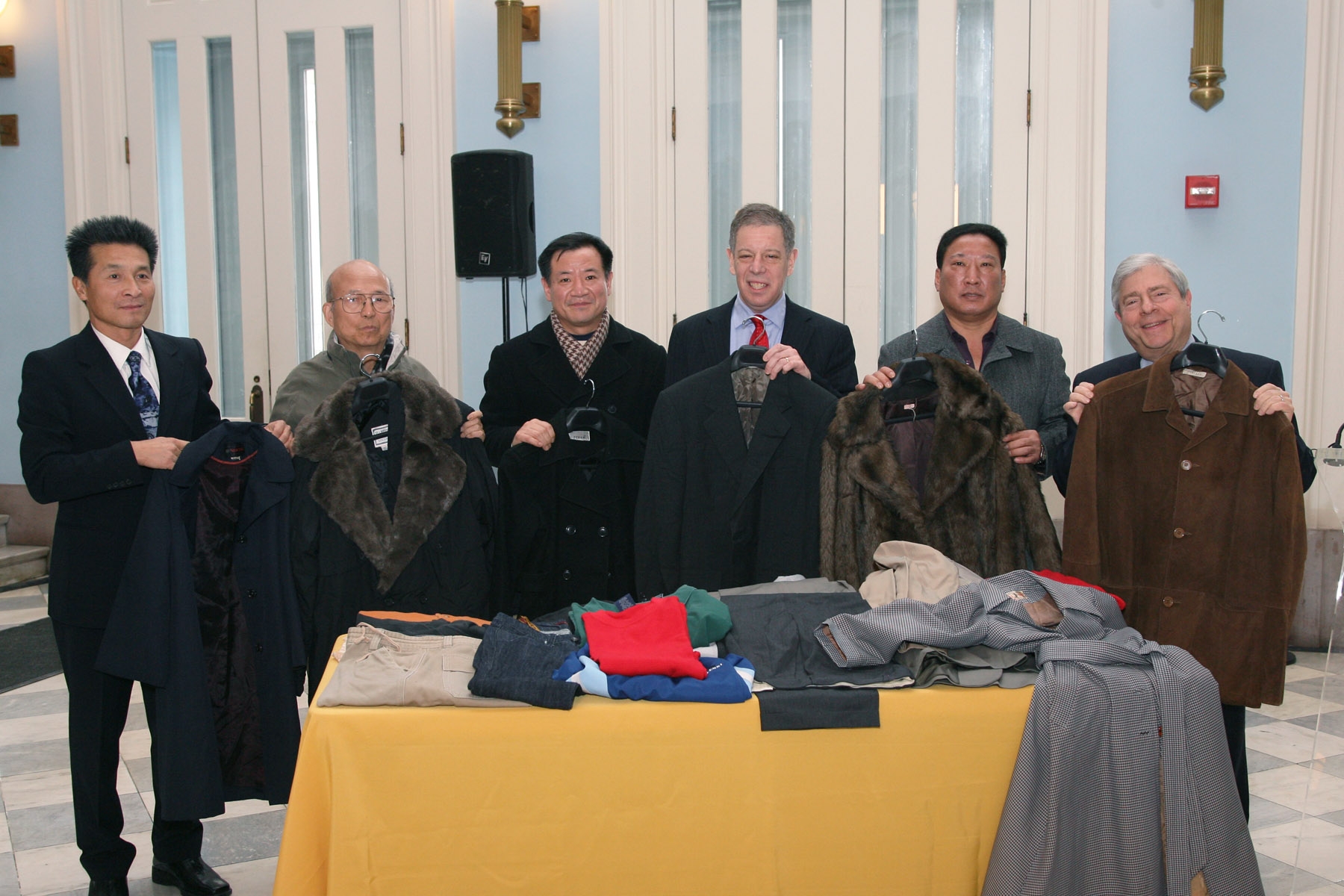 On Friday, January 21, Brooklyn Borough President Marty Markowitz partnered with the Korean Dry Cleaners Association (KDCA) of New York to donate unclaimed clothing to New York City's Department of Homeless Services (DHS). DHS Commissioner Seth Diamond joined them at Brooklyn Borough Hall to accept the clothing collected by KDCA members, which will be distributed throughout Brooklyn and New York City to families and individuals in shelters, particularly to wear during employment searches.
"We are especially thankful that the Korean Dry Cleaners Association of New York and the Department of Homeless Services are partnering with us again to give our most vulnerable residents a warm coat, a cozy sweater or even a new suit," said BP Markowitz. "I thank the Association and Commissioner Diamond for continuing a tradition that not only takes the chill from the bones but also immeasurably warms the heart."
"This annual event truly speaks to partnership in community and the impact businesses and individuals can make in homeless families and individuals lives by coming together," said Commissioner Diamond. "I commend Borough President Marty Markowitz for his leadership and the Korean Dry Cleaners Association for these thoughtful donations."
Photo by Kathryn Kirk
(left to right): Chang-Duck Jeon; Shi-Yong Khim; Young Hoon Jung; Department of Homeless Services Commissioner Seth Diamond; Sung-Kyu Kang; BP Markowitz