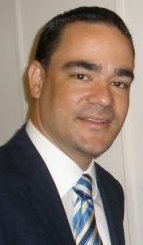 Haile Rivera Supports Senator Krueger's Bill to Eliminate Stipends and Urges Other Senators To Support Krueger's Bill S2780
"I have been calling for the State Legislature to eliminate the stipends ('lulus') for some time now. Unfortunately, these 'lulus' have been used to outright buy many of our elected officials. I join State Senator Liz Krueger and ask all her colleagues in the State Senate to support her bill, S2780, and put an end to this hypocrisy that is prevalent with the handing out of the stipends. Show courage - show you care about the people you represent.
The State Assembly should undoubtedly do the same."