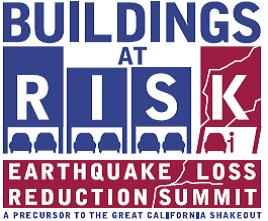 SAVE THE DATE:

THURSDAY, OCTOBER

13, 2011


USC DAVIDSON EXECUTIVE CONFERENCE CENTER

Summit 2011 ( -- Inaugural Event -- ) The Structural Engineers Association of Southern California (SEAOSC) will be hosting a major earthquake loss reduction summit on October 13, 2011 at the University of Southern California in Los Angeles, California. This is an annual event and is a precursor to the "Great ShakeOut" event that will be held on October 20th. As you know, there are several types of structures that are at risk and many stakeholders do not know what action can be taken to mitigate this risk.



SEAOSC

has partnered with several organizations in the planning of this event including The Southern California Earthquake Center (SCEC), The California Emergency Management Agency (Cal

EMA

), The Federal Emergency Management Agency (FEMA), The California Institute of Technology, and the Earthquake Country Alliance (ECA).

The goals for this event are to increase the awareness of seismic risk and the importance of earthquake risk mitigation while highlighting the role of the structural engineer as well as other organizations. Those that should attend include building officials, architects, building owners, the public, government officials, insurance company representatives, engineers, and police and fire department representatives.