BP MARKOWITZ JOINS PARKS DEPARTMENT AT RIBBON CUTTING FOR BUDDY KEATON FIELDS AT ST. JOHN'S PARK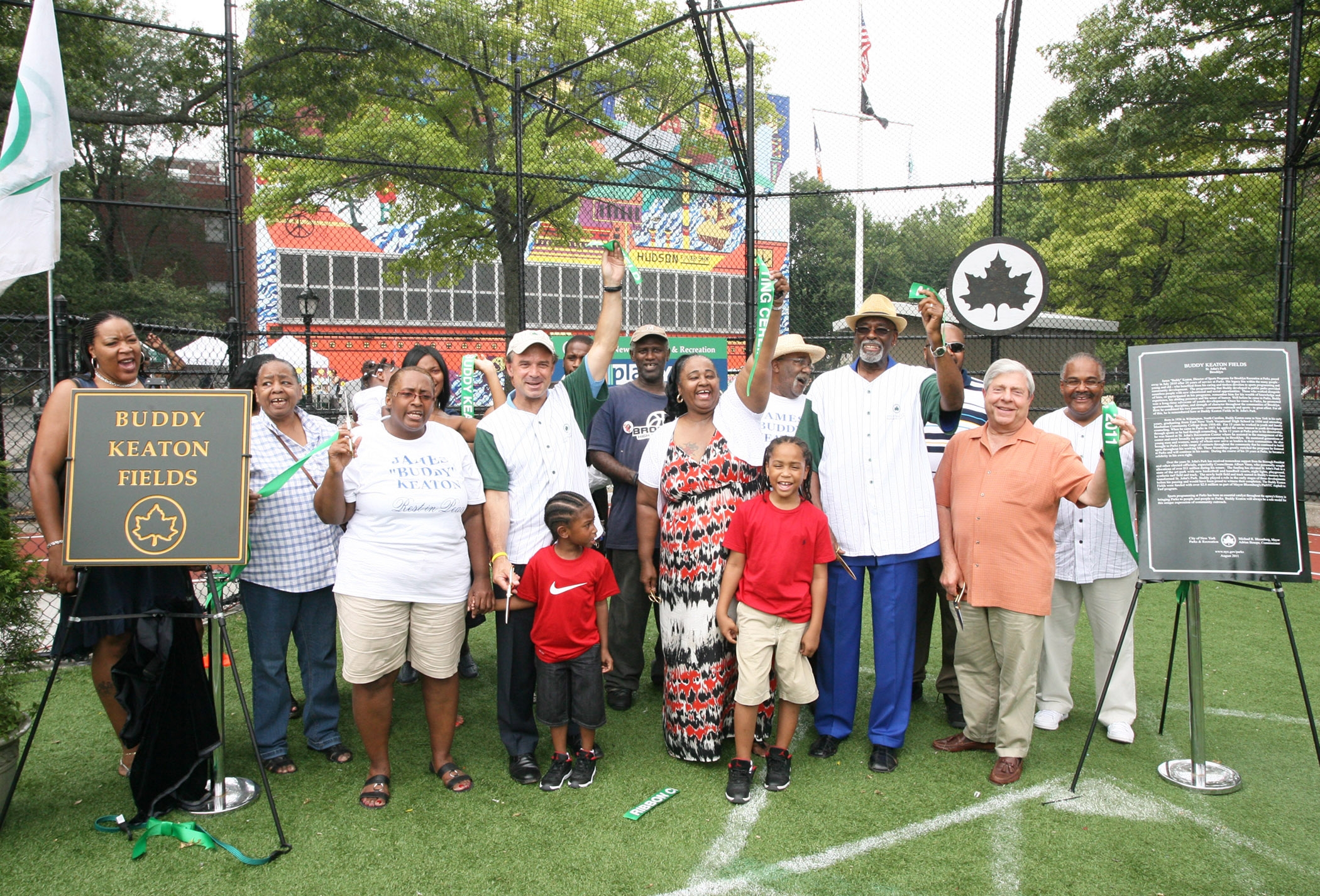 On Tuesday, August 9, Brooklyn Borough President Marty Markowitz joined the New York City Department of Parks & Recreation at a ribbon cutting for Buddy Keaton Fields at St. John's Park and recreation center in Bed-Stuy. BP Markowitz is proud to support the project through capital funds.
The $2.8-million synthetic turf ball field was renamed for James "Buddy" Keaton, director of Sports Programs for Brooklyn Recreation at the Parks Department, who passed away in July 2010 after 24 years of service. The programming he developed in public parks provided countless people with new educational and social opportunities.
In the next phase of the park's renovation, the park's plaza will be restored and a new comfort station installed. The $2.6-million project, funded by Mayor Bloomberg, BP Markowitz and Council Member Al Vann, is currently in design.
Photo by Kathryn Kirk