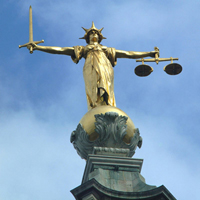 After Marc Bailey leased an adjoining piece of property, he was allowed to build a well and septic system and was given an easement for that purpose.
When the owner later tried to revoke its approval, and started its own construction, Bailey filed suit in Putnam County Supreme Court and was granted an order stopping the work. Of course, an appeal ensued.
Since the neighbor's activity interfered with Bailey's rights, and because time and money had already been expended getting the necessary permits, the Appellate Division, Second Department, thought that injunctive relief had appropriately issued in this instance.
Did the AD2 bail out the old Bailey?
To view a copy of the Appellate Division's decision, please use this link: Bailey v. Ossi Sport Club, Inc.