ANSONIA INDEPENDENT DEMOCRATS

CUOMO, SCHNEIDERMAN AND SCHUMER

ON THE WEST SIDE
72nd AND BROADWAY SUBWAY STOP
(VERDI PARK JUST NORTH OF 72ND STREET)
SUNDAY OCTOBER 31, 2010 11:45 COME AND JOIN US!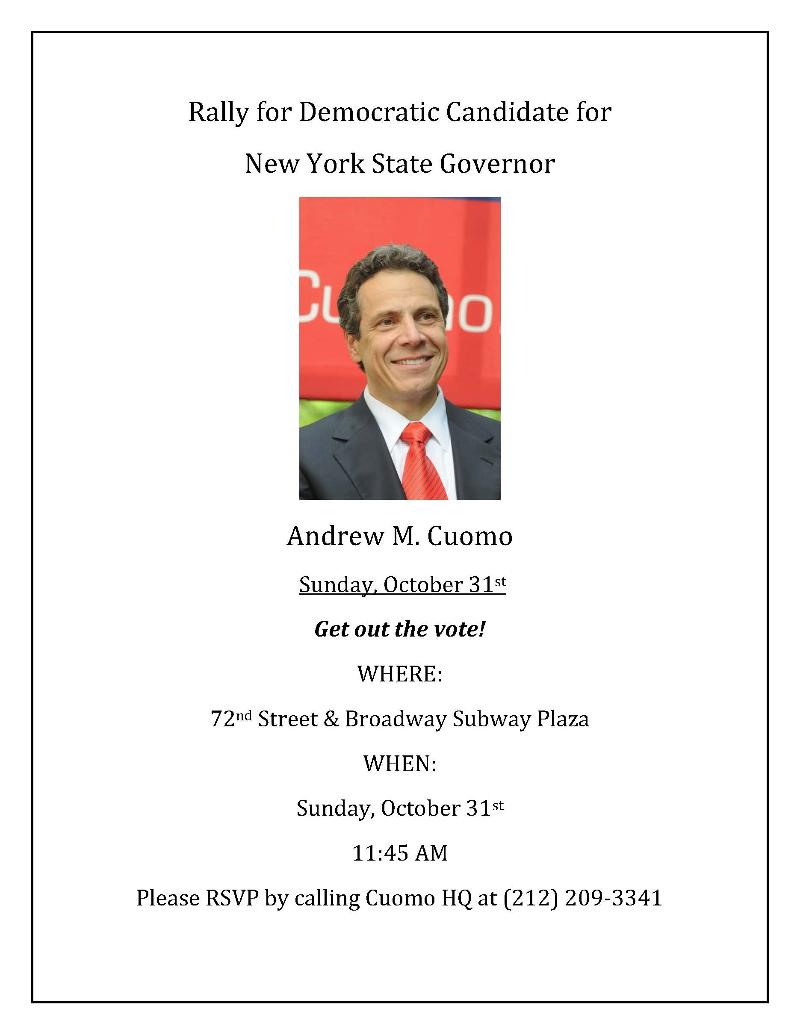 Senator Schumer and Eric Schneiderman will be working the sidewalks in front of Fairway Sunday morning and then join Andrew Cuomo for a rally in the park above 72nd Street Subway Station.



Come out for the biggest political event of the year on the West Side!!