Office of the President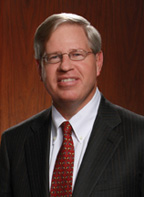 Dear Lucas A. Ferrara, Esq.:
I am writing to urge that you immediately TAKE ACTION today and help us advocate for one of the State Bar's 2010 legislative priorities.
Last week I wrote to Governor Paterson to commend him for including the establishment of a judicial salary commission as an agenda item in his proclamation for the extraordinary session of November 29. (Link to copy of letter: www.nysba.org/JudicialSalaryLetter )
Now I ask that you please contact your state legislators to urge support for action on this very important issue.
Go to the Association's Legislative Action Center and SUPPORT legislation to establish a commission to review and adjust judicial salaries: www.nysba.org/LegislativeActionCenter
Judges deserve fair compensation for the work they do. Unfortunately, they are not receiving it. New York State's judicial salaries were last adjusted in 1999.
Moreover, judges' salaries reflect the value that society places on their work, a recognition that the courts -- and the judges -- serve as the core component in the delivery of justice in our system of government. New York's judges are the central fabric for delivery of justice in our system of government. But our judges are receiving less than their federal counterparts, less than their counterparts in comparable states and, indeed, less than first year associates of large city law firms. As a result, we are seeing highly regarded judges leave the bench because of the lack of adequate compensation.
In May 2005, the New York State Bar Association urged the Governor and Legislature to increase the compensation for our State's trial court judges in order to restore them to parity with the judges of the federal district courts. We have repeatedly reiterated that position.
New York should not have to confront these issues every year. Forcing judges to come to Albany and plead for a pay increase demeans them and reflects poorly on both public policy and the need for judicial independence, which is central to our Constitution.
Accordingly, we all need to urge our State leaders to establish a mechanism for future salary adjustments, by providing that salaries of judges be adjusted periodically. Legislation currently under consideration would provide for a commission on judicial compensation to examine, evaluate and make recommendations with respect to appropriate adjustments. Given the extremely difficult economic climate facing our State's policy-makers, a commission that would consider a number of relevant factors and make recommendations that have the force of law is a fair and positive step forward.
On behalf of the New York State Bar Association, I urge you to support the immediate enactment of legislation to address this critical, long-standing problem that threatens the integrity of New York's justice system.
Please click on the following link to the State Bar's Legislative Action Center: www.nysba.org/LegislativeActionCenter .

Best regards,



Stephen P. Younger
President, New York State Bar Association
Patterson Belknap Webb & Tyler LLP

NEW YORK STATE BAR ASSOCIATION, ONE ELK STREET, ALBANY, NY 12207
PH: (518) 463-3200 FX: (518) 487-5517