Kellner to SLA: Revoke Saloon's Liquor License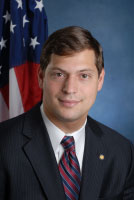 City life is never perfectly peaceful, but we have a right to expect that businesses will act as good neighbors. Unfortunately, this isn't always the case. My office has received many complaints from Yorkville residents about Saloon, a bar and nightclub on York Avenue between 83rd and 84th Streets, including reports of fights, destruction of private property, public urination, and noise created by the club's patrons. As a result of these complaints, and the consistent failure of Saloon's owners to address them, I have been working with the New York State Liquor Authority (SLA) in an effort to revoke the establishment's liquor license.
When Saloon recently changed ownership, Community Board 8 approved the new owners' liquor license contingent on their agreement to acknowledge and resolve problems. However, in a letter to the Community Board, the owner arrogantly brushed aside these serious issues, referring to them only as "alleged" complaints, while offering no concrete commitment to working with the community. The Board ultimately voted to deny the bar's liquor license application.
On March 2nd, Senator Liz Krueger and Council Member Jessica Lappin and I wrote to the SLA urging the denial of Saloon's liquor license application. Saloon has proven itself unable--and unwilling--to be a good neighbor, and there is no reason why Yorkville should continue to suffer.
My letter to the SLA can be downloaded from the Publications section of my website . You can read more about this issue in a recent Our Town article (" Saloon Takes Heat from Pols" ).