Dear Lucas,

The power of community. The joy of family. The wonder of renewal.

This week, millions of New Yorkers are celebrating two remarkable holidays -- Passover and Easter -- that ask us to reflect on these important themes.

The holidays commemorate different events, but their common ideas speak to us all.

These holidays teach us about the power of community -- how, working together, we can take on any challenge. They emphasize the joy of family, reminding us that the greatest happiness comes from the people we love. And ultimately, both holidays celebrate the wonder of renewal -- how, after a period of turmoil, we can look forward to better days.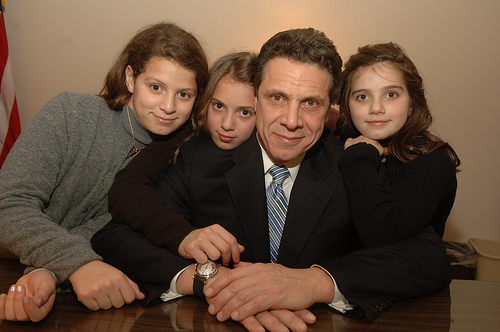 Happy Holidays from the Cuomo Family!



It's easy to see how these ideas go together. When we work with each other to take on new challenges, and when we appreciate our loved ones, we're actually building those better days.

That's how we care for the next generation -- the daughters and sons running around the house, looking for Easter eggs or the afikomen.

So on these important holidays, I hope you'll join me, my family, and our community as we work towards a better future for all New Yorkers.

Happy Easter and Chag Sameach,

Andrew Cuomo