Dear
Lucas --
As a former U.S. Congresswoman, I can tell you that passing laws takes more than a good idea - it takes hard work, ceaseless dedication, and great skill to navigate the maze of the legislative process.
In my career in public service, I have known few who can match Congresswoman Carolyn Maloney's record of legislative accomplishments. When it comes to shepherding important bills through Congress, she's in a class of her own.
After the Republicans took control of Congress in 1994, some of our Democratic colleagues threw up their hands in defeat. Not Carolyn. In 2004, she secured the passage of the Debbie Smith Act, expanding funding to end the backlog in rape kit testing and helping to put rapists behind bars. As a former DA, I know how vital to women this is.
Sometimes, it's not just politicians who stand in your way. In 1998, Carolyn pushed back against the CIA to pass the Nazi War Crimes Disclosure Act, which called for the declassification of US secret files on Nazi war criminals both during and after World War II. Particularly impressive was Carolyn's ability, despite growing partisanship, to work in close partnership with a key Republican Senator to get the bill passed and enforced. Thanks to her tenacious effort, more than 8 million pages of previously classified documents were made public.
We need to keep proven, savvy and experienced leaders fighting for New York. That's why I'm supporting Carolyn. Join me and contribute to her reelection campaign today.
Getting even the best bill passed can sometimes feel like going to battle. But let me tell you: when you're in a legislative fight, Carolyn Maloney is the one you want in your foxhole.
Sincerely,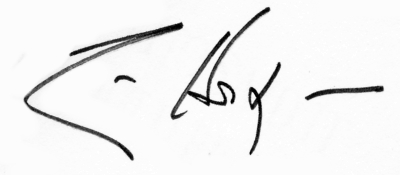 Liz Holtzman
Former U.S. Representative for New York's 16th District
Former New York City Comptroller
Former District Attorney of Brooklyn
P.S. In times like these, New York needs the best fighters in Washington. Please contribute to Carolyn today.