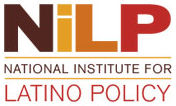 Note: The Wall Street Journal editorial staff sank to a new low yesterday in their attempt to condemn El Diario-La Prensa to guilt by association in the case of convicted Russian spy Vicky Peláez. This blatant red-baiting is irresponsible and obviously seeks to limit free speech in the Latino community. As El Diario points out in their response below, their almost century-old paper presents a wide range of political views as would any responsible paper. We were disappointed to read that El Diario is convening an academic commission to review their editorial practices because this gives the reckless innuendo credibility. El Diario, and the Latino community, should instead be demanding an apology from the Wall Street Journal.
Letters to the editor of the Wall Street Journal can be sent by email to: wsj.ltrs@wsj.com or Fax: 1-212-416-2255 Attn: Tim Lemmer. See http://www.opinionjournal.com/guidelines/ before submitting. Editorial Page Submissions including the Op-Ed page pieces should go to: fax: 1-212-416-2255 Attn: Robert Pollock or email: edit.features@wsj.com .
---Angelo Falcón
Review & Outlook
The Spy Who Wasn't Russian
El Diario's leading lady
Wall Street Journal (July 20, 2010)
The recent swap of 10 Russian spies for four men held by the Kremlin on spying charges sounds like a fair deal, given that the Russians seem to have gathered no important secrets. But there's one footnote that doesn't sit right.
That's the case of Vicky Peláez, a naturalized American from Peru who was busted for allegedly delivering information to Russian agents in South America in exchange for cash. She pleaded guilty to one count of conspiracy to act as an agent of a foreign government and was allowed to leave the country. Peláez's husband was one of the 10 but he is Russian-though he masqueraded as Uruguayan-and his motives could be chalked up to patriotism.
But how to explain Peláez? And how to explain that she got off so easily? Until her arrest two weeks ago Peláez was a columnist for El Diario-La Prensa, the largest and oldest Spanish-language daily in New York. We still don't know the nature of the information she transported for Russia, but she certainly seemed to hate the America that took her in and let her make a good living attacking its interests.
Even by the standards of much of the Latin press, Peláez was hard left. Two of her former colleagues at the paper say she had photos of Shining Path terrorist Abimael Guzman and Che Guevara hanging in her cubicle. They also say she referred to the Cuban-Americans who worked in her office as "gusanos" (maggots), the term Fidel Castro uses for Cuban exiles.
Peláez published regular anti-U.S. diatribes and routinely praised Castro, and the paper adopted her politics in its news coverage. Sometime in the late 1990s Peláez was made Latin American desk editor. Her work, as well as that of former El Diario editor-in-chief Gerson Borrero, was reprinted in Granma, Cuba's state newspaper. Justo Sánchez, who was once the paper's editor for arts and culture, described her articles as "poorly disguised agit-prop." Mr. Sánchez adds that it was common knowledge around the newsroom that the Cuban government paid for Peláez's trip to the island in 2006.
We asked El Diario publisher Rosanna Rosado for comment on Mr. Sánchez's claim, but she referred us to Impremedia, which now owns El Diario. An Impremedia spokeswoman told us, "we have no knowledge of that. It would be against our ethics manual and cause for dismissal."
El Diario readers deserve an apology, and it's too bad Peláez was deported without serving time in prison for betraying her adopted country.
Editorial
Our commitment to journalistic integrity
El Diario-La Prensa (July 21, 2010)
Yesterday, the Wall Street Journal, one of the country's most influential newspapers, published an editorial about El Diario containing so many inaccuracies that we are compelled to respond.
The editorial attempts to tarnish this newspaper's 97-year reputation over the arrest last month of former employee Vicky Pelaez in what became the biggest Russian spy story in recent history. It relies on unsubstantiated charges such as "the Cuban government paid for Pelaez' trip to the island in 2006," which is blatantly false. This paper paid for Pelaez and a photographer to travel to Cuba to cover what appeared at the time to be the final days of Fidel Castro.
The arrest of Pelaez was shocking to the entire staff of El Diario, an institution with a tradition of giving voice to readers who know the difference between the acts of a single individual and a paper with an almost 100-year history. This history reflects a commitment to journalistic integrity and the promotion of civic engagement. Our "Ya es Hora" citizenship drive is just one example.
When Pelaez and others pleaded guilty to conspiring to act as unregistered agents of a foreign government, we felt betrayed, both as journalists and as Americans. And while none of the charges against Pelaez involved her work for this paper, in the interest of transparency, we are assembling an independent academic commission to review our editorial practices. We know that maintaining trust is at the essence of what we do.
We are surprised that so many of the statements in yesterday's Wall Street Journal ran without the appropriate verification. We subscribe to the highest standards of journalism, integrity and free exchange of ideas and would expect the same from one of the most prominent newspaper companies in our nation.