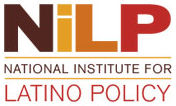 Vatican to Name SECOND Hispanic Cardinal?
By Angelo Falcón (April 11, 2010)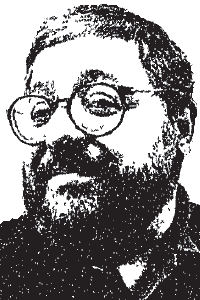 In the Latino community, we have an intense interest in tracking our "firsts." Whether it is the US Supreme Court, an astronaut, or whatever, it is one way that Latinos measure progress and track our history.
With the Vatican naming Archbishop José H. Gomez of San Antonio, Texas as the new Archbishop of Los Angeles, it has been widely reported that he is in line to become the first Hispanic Cardinal in the Catholic Church. But, wait a minute! What about Luis Aponte Martínez?
Cardinal Luis Aponte Martínez, Archbishop emeritus of San Juan de Puerto Rico, was born on August 4, 1922 in Lajas, in the diocese of Ponce (now the diocese of Mayagüez). He is the first Cardinal to be a native of Puerto Rico, as well as the first Bishop who was native of the island. He was named titular Bishop of Lares in 1960 and appointed Coadjutor possessing the right of succession to the residential See of Ponce. He received episcopal ordination on October 12, 1960 and in 1963 he became Bishop of Ponce.
In 1964, he was promoted to Archbishop of San Juan, succeeding Archbishop James P. Davis, who was transferred to Santa Fe. Cardinal Aponte Martínez is the 57th pastor of the 450 year old archdiocese with over a million Catholics. He was created and proclaimed Cardinal by Paul VI in the consistory of March 5, 1973, of the Title of Santa Maria della Provvidenza a Monte Verde (St. Mary of Providence in Monte Verde).
Now, being born in Puerto Rico and residing in Puerto Rico, does that make one "Hispanic." Well, according to the Census Bureau, at least, it does. So, once Archbishop Gomez becomes a Cardinal, he would be the second Hispanic Cardinal in the United States and the first of Mexican descent. Right?
However, if Puerto Rico was to become an independent country (through a plebiscite, constituent assembly, UN resoluition or violent revolution), would Cardinal Aponte Martínez cease being "Hispanic," making Archbishop Gomez the first Hispanic Cardinal? Only time will tell.
The only undisputable fact is that after all is said and done, the Catholic Church will have named no more than two Hispanic Cardinals in the near future. Or is it just one?
Angelo Falcón is President of the National Institute for Latino Policy (NiLP).