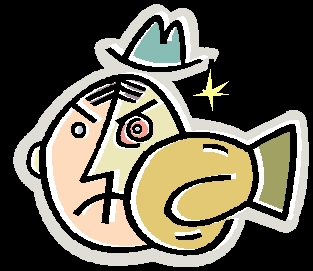 After Sandy LoFaso punched an off-duty cop in the face, the security officers at the Metropolitan Life Insurance Company broke up the fight and summoned the police. (LoFaso was arrested for assault.)
LoFaso and his wife later sued the New York City Police Department, Met Life, and the off-duty cop for false arrest, malicious prosecution, defamation, intentional infliction of emotional distress, and loss of consortium.
When the New York County Supreme Court let Met Life (and its security division and officers) out of the case, an appeal to the Appellate Department, First Department, followed.
The AD1 thought that dismissal of the false arrest and malicious prosecution claims was appropriate given there was a legal basis -- or "probable cause" -- for LoFaso's arrest. And, since the defamation claim was based on an unpublished memo prepared by Met Life personnel, the appellate court also didn't think that legal theory could survive attack.
Because "emotional distress" requires "utterly intolerable" acts which exceed "all possible bounds of decency," that claim was also stricken. And, finally, since none of the other theories survived, the loss of consortium claim also fell flat.
Did the LoFasos lose face?

To view a copy of the Appellate Division's decision, please use this link: LoFaso v. The City of New York, et al.