Got this e-mail from Marc Israel, Executive Vice President of Kensington Vanguard National Land Services: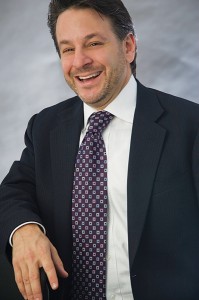 I would like to invite you to attend my CLE classes, listed below, which are taking place in April.
All classes are 3 CLE Credits, all are free of charge, and all are excellent. They are all from 8:30 am to Noon.
The classes fill up fast so please let me know as soon as you can if you would like to attend.
For more information about these classes, please visit my web site: www.marcisrael.com .
Sincerely,
Marc Israel
# # #
April 13, 2010
A Guide to IRC 1031 Tax Deferred Exchanges
Berdon LLP, 360 Madison Avenue (45th Street), 8th Floor and sponsored by Signature Bank.
This class provides attorneys a comprehensive review of §1031 tax deferred exchanges including reasons for a §1031 exchange, definition of "like-kind exchange" and how the IRS treats it, tenancies-in-common, REITs, vacation and second homes under §1031, forward exchanges, reverse exchanges and mechanics of properly conducting a §1031 tax deferred exchange including required and recommended documentation and the role of both the attorney and Qualified Intermediary.
April 22, 2010
Evironmental Due Diligence in Commercial Real Estate Transactions
Wells Fargo at 530 Fifth Avenue (44th Street), 15th Floor.
This class offers a comprehensive overview of the due diligence process when representing a purchaser of property with possible hazardous contamination or of a company that has facilities with actual or potential contamination. The class addresses Federal and State laws that apply to contaminated sites, measuring potential risk to the client, contract provisions to protect the client, Phase I and II environmental reports, CERCLA issues and other environmental due diligence matters of interest to the practitioner.
April 28, 2010
Nuts and Bolts of Title Insurance
Berdon LLP, 360 Madison Avenue (45th Street), 8th Floor and sponsored by Signature Bank.
This class is for any attorney who wants to understand the role of the title company and title search in a New York real estate transaction. It provides a comprehensive overview of the entire title process; what title insurance does, and does not, protect against; an examination of the various searches the title company conducts; how to read a title report; detailed discussions of Schedules A and B of the title report; issues related to clearance of Schedule B title exceptions; survey matters and the title company's role at the closing.