BP MARKOWITZ MOURNS THE PASSING OF BROOKLYN'S INTERNATIONAL JUDO MASTER RUSTY KANOKOGI
"All of Brooklyn mourns the loss of Rena "Rusty" Kanokogi, a true Brooklyn character in the best sense of the word--a world-famous champion of Judo and women's sports around the world. Back in the fifties, this judo master was forced to compete in disguise on an all-male team--but thanks to her guts and advocacy, women's judo became an Olympic sport. She was awarded the highest honor the Japanese government gives to foreigners, the Emperor's Award of the Rising Sun--and as a role model and educator, she truly did Brooklyn proud. All of Brooklyn extends sympathies to her husband, Ryohei Kanokogi, and family."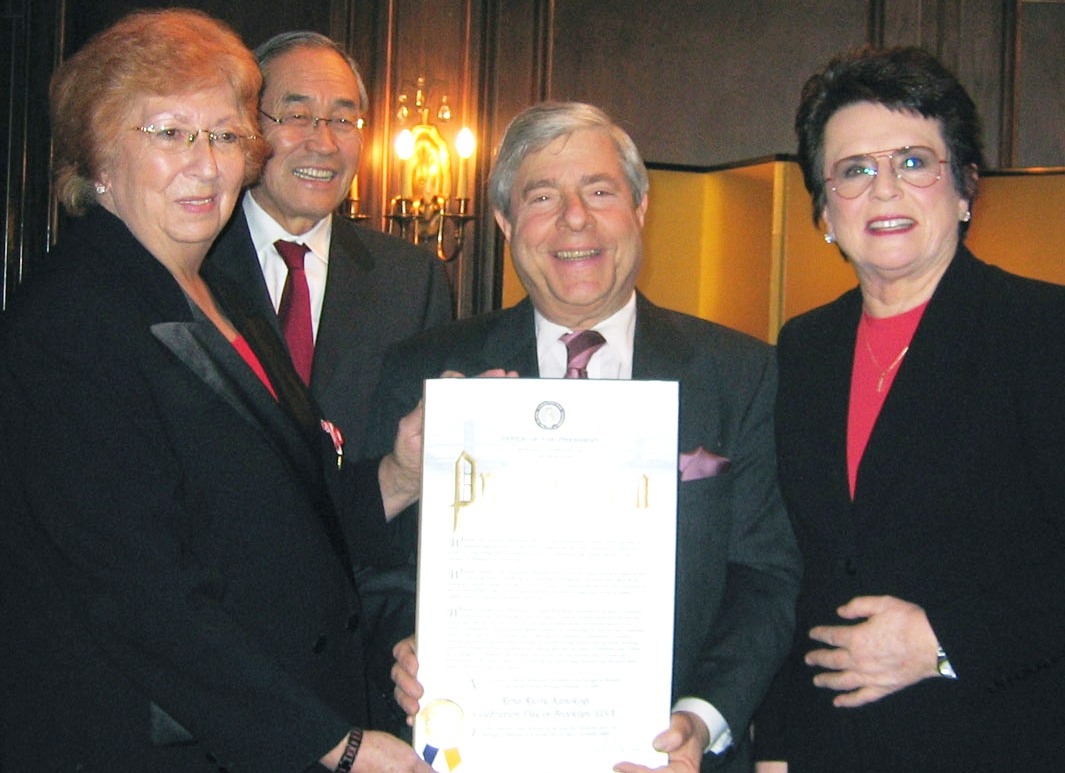 In photo: Rena "Rusty" Kanokogi (l)--inducted into the International Women's Sports Hall of Fame for securing women's judo as a full medal sport in the Olympics--received the Order of the Rising Sun, Gold Rays with Rosette honor from Japan, presented by Japan's Consul General in New York, Ambassador Motoatsu Sakurai (second from l). Tennis legend Billie Jean King (r) was there to laud Ms. Kanokogi, and BP Markowitz presented a proclamation.
Photo credit: Hideatsu Tomisawa